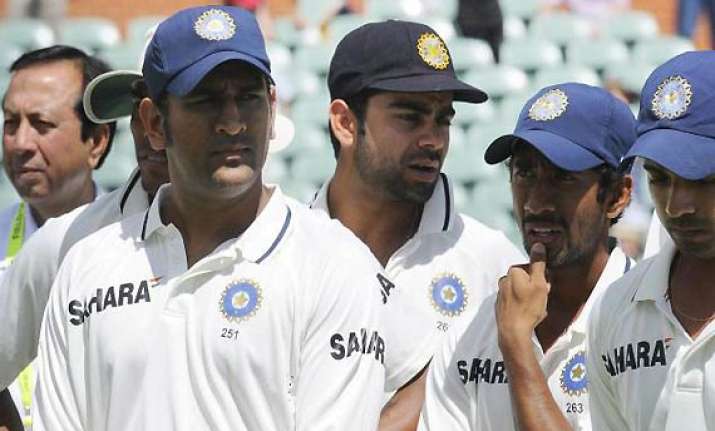 Dubai: Faltering miserably in their ongoing tour of New Zealand, India are in danger of losing their second spot in the ICC Test rankings if Australia win their away series against South Africa starting on Thursday.
Currently occupying second position in ICC Test rankings, India is trailing the two-match series against New Zealand 0-1 after losing the opening match by 40 runs on Sunday.
South Africa are leading the table with 133 points, while Australia sits third with 111 points. South Africa will retain the number-one position on the table irrespective of the outcome of the series.
However, there will be a keen tussle between India and Australia for the second position. Australia will move into second position if they win the series, irrespective of the result in the second Test between India and New Zealand in Wellington, starting from February 14.
In case India does not win the second Test, Australia need to draw the series to move into second place. However, if Australia was to lose the series, then there will be no change of positions on the table, the ICC sa