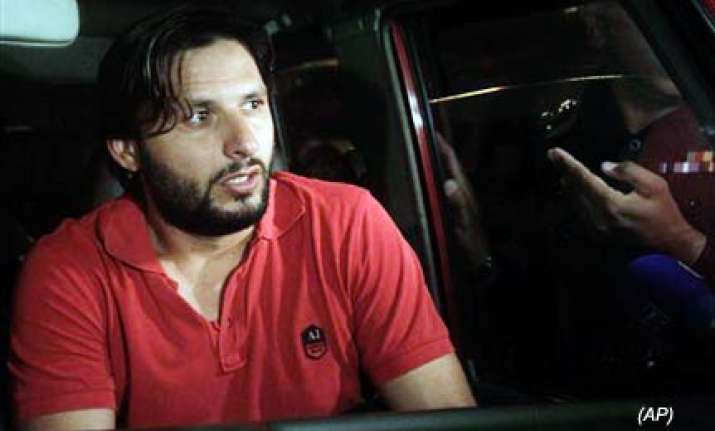 Karachi: The Pakistan Cricket Board should stop relying on India or any other Asian nation for support and become self reliant in solving its problems, says the national team's ODI and Twenty20 skipper Shahid Afridi.  
Asked about the continued absence of the Pakistani national Twenty20 champions from the lucrative Champions League, the second edition of which concluded last week in Johannesburg, Afridi said India has never been supportive of Pakistan cricket.  
"Leave alone the Champions League, tell me when has India ever supported Pakistan cricket?" Afridi told 'Geo Channel'.  
"The truth is we have always been there to support India, Sri Lanka or Bangladesh but when time came for them to support us, they left us isolated.  
"The truth is it is time we realised that not only India or Sri Lanka, Pakistan does not have many friends internationally and it is time we learnt to become self reliant and find solutions to problems ourselves," he added.  
Afridi's comments echoed that of former team manager Yawar Saeed, who had on returning from London this week stated that Pakistan cricket had few friends in the world.  
Yawar had criticised the ICC for its handling of the spot-fixing issue and pointed out that sadly Pakistan cricket was getting little support internationally. PTI