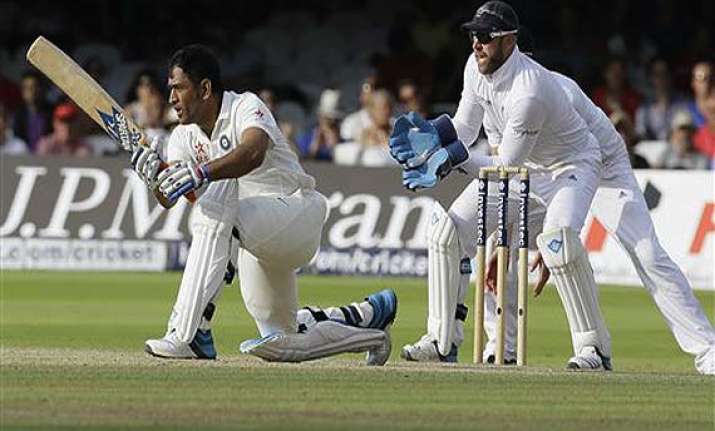 New Delhi: A victorious captain cool Mahendra Singh Dhoni looked confident and happy   at the post match presentation ceremony after leading team India to victory at Lord's cricket ground after twenty eight years.
 An elated MS Dhoni said " We did the basic right. Not many players have played here before .It was good to see individual stand up and make themselves counted.
It was a crucial toss as there was something in it for the fast bowlers. Credit to the top-order as they left the ball well and did not throw their wickets away. Most of the batsmen are making sure that they get out to good deliveries  rather than the bad ones . Even the bowlers are contributing with the bat. It is important to stay in the game till the last day as it will help our spinners come into the game.
In the two games we have played we have been able to do that . Jadeja has to play that sort of innings, the more and more he plays he will become better. He is someone who doubts his talent but has the technique to bat in these conditions. Once it comes to talent aspect we all know how good he is. What was important was, we had 200 runs, the top order went below 100 but you need to keep pressure on the opposition.
There was a big partnership between Moeen and Root , we needed to keep things tight during those times. Ishant was not willing to bowl short  in the last over but I persisted him to bowl short . The reason why I wanted Virat  to stand back , with those u need to get lucky  as you will not be able to gather  all of them . With only two fielders allowed behind the square we needed to go with that tactic ( when enquired about standing far back)