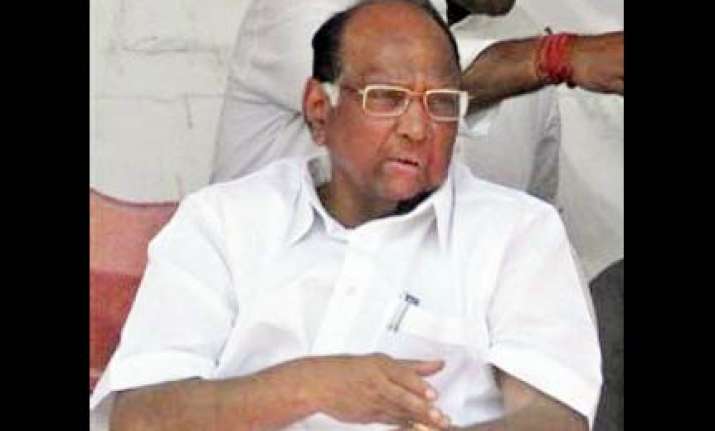 Mumbai: International Cricket Council President Sharad Pawar on Monday said the allegations of 'spot-fixing' and 'match-fixing' against Pakistani cricketers are very serious but the ICC would wait for a report from the police in London before deciding on its course of action.
"Until and unless the process of investigation is over, it is improper for me to react," Pawar told reporters here.
"We have discussed it within the ICC and have decided that let us wait for the police's investigation report. After that we have to take a viewpoint of the two Board, the Pakistan Cricket Board and the England and Wales Cricket Board," he added.
Reacting to the scandal, which implicates captain Salman Butt, pacers Mohammad Asif and Mohammad Aamir, wicketkeeper Kamran Akmal and three other unnamed players, Pawar said he does not make comments on what is essentially a media report.
"If this is established, there will be quite a serious view that will be taken by the Pakistan Cricket Board, the England Cricket Board and the ICC," he said.
"I am absolutely confident that both Boards will  never encourage protecting anybody who has done a wrong thing. Whatever the allegations, the allegations themselves are quite serious," he added.
The furore follows a sting operation by a British tabloid in which a bookie, Mazhar Majeed, is seen boasting about the bribes he paid to get Asif and Aamir bowl no balls during Pakistan's Lord's Test against England, which the visitors lost by an innings and 225 runs.
Pawar said he would be speaking to the officials from the ECB and the PCB to discuss the matter.
"There is a conference call that I will be attending in which somebody from the ECB and the PCB would be there," he said.
Asked about the Indian bookies about whom Majeed talks about in the sting operation, Pawar said he was not aware of this.
"I don't know. The BCCI have to take a view on that. The BCCI is one of our member and I am sure if any serious matter is there, the BCCI will take cognizance of this this," he said.
"I can't come to a conclusion based on a video," he reasoned. PTI