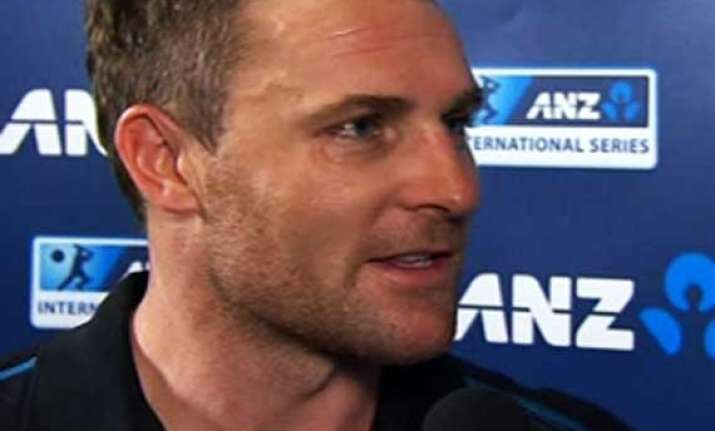 Dubai: Dismayed after the testimony of Brendon McCullum in an anti-corruption case was leaked to the media, the ICC today launched an urgent investigation into the matter while insisting that the New Zealand cricketer was not under any suspicion.
ICC Chief Executive David Richardson said the leak of McCullum's testimony was an extremely serious matter.     
"We are taking all steps available to us to urgently investigate how certain information in the form of statements has come to find its way into the media, so that we can provide reassurances to the stakeholders within the sport so that they can continue to place their trust in the hands of the ACSU and the anti-corruption units of the respective Member Boards in protecting the integrity of the sport," he said in a statement.     
"Of course, we recognise that this is a deeply concerning development for the stakeholders in the fight against corruption in the sport of cricket, and we wish to emphasise that Brendon McCullum is not under investigation in this matter," he asserted.     
"While we have privately offered our full support to Brendon, we do so now publicly not only to confirm that, by assisting with the ACSU's enquiries, he has acted quite properly in accordance with his responsibilities as a professional cricketer, but also correct any misperception that he is somehow under suspicion," he added.     
Rejecting aspersions being cast on McCullum, Richardson said the stumper-batsman deserves nothing but applause for coming forward and cooperating with the governing body.     
"He is to be commended for his actions and we deeply regret that aspects of his statement are now in the public domain," Richardson said.     
International cricket was rocked by leaks of McCullum's testimony in which he admitted to being approached by a top player for match-fixing. The ICC was further embarrassed by reports emerging that a top ACSU official allegedly had links with an Indian bookmaker during this year's World Twenty20 in Bangladesh.