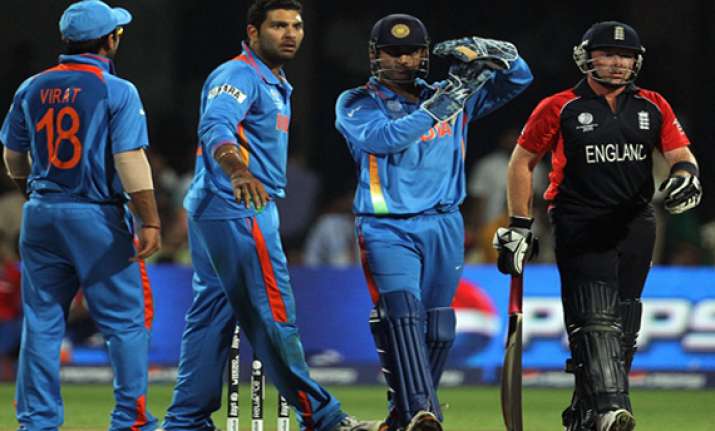 Kuala Lumpur, Jun 28:
The ICC Board ignored the recommendation of its executive committee to make the use of technology mandatory in Test matches and one-day internationals and voted against the proposal on Wednesday.
Last week, International Cricket Council chief executives had recommended that use of the Decision Review System (DRS) be made mandatory in international matches to avoid controversies. But India was quick to object, claiming that the system was not foolproof.
After its meeting, the ICC said in a statement on Wednesday that the "board agreed to continue with the present arrangement where the two competing nations in a bilateral series decide on the use of DRS."
In the recent first Test between Pakistan and Sri Lanka at Galle, umpires — Englishman Ian Gould and Australian Steve Davis — made a number of errors because there was no DRS. Pakistan lost the match by 209 runs inside four days, but several contentious decisions were made by umpires in Pakistan's first innings when the tourists were skittled for 100 runs.
Pakistan team management, including stand-in captain Mohammad Hafeez and coach Dav Whatmore, asked the ICC to make DRS mandatory in all the Test matches to ease pressure on the umpires.
However, with India not favouring the system, it was unlikely that the ICC would put its foot down and make the DRS mandatory in international matches — at least for another year or so.
However, the board said it had no objection to the introduction of day/night Test matches if both the participating countries agree.
The board also approved recommendations of its chief executives' committee to bring change in the format of 50-over game.
The changes include restricting Powerplays to the first block of 10 overs; completing batting Powerplays of five overs before the start of the 41st over; limiting the maximum number of fielders to be allowed outside the 30-yard circle in the non-powerplay overs to four and allowing bowlers to bowl two short pitched deliveries per over instead of one.