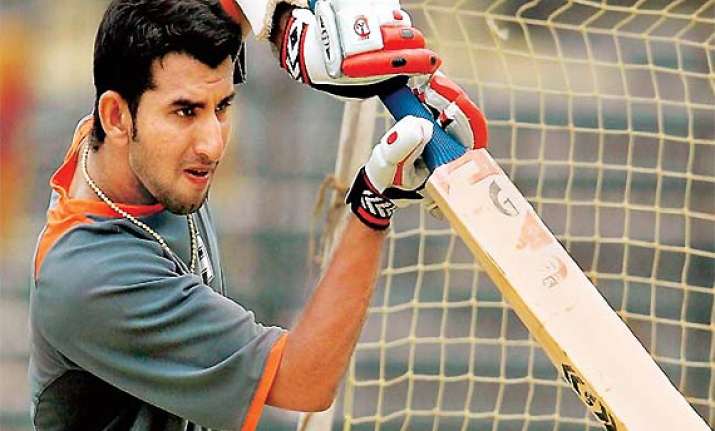 New Delhi: The ongoing unofficial Test series between India A and West Indies A has not been a successful outing for Cheteshwar Pujara, but the young batsman is hopeful of turning things around and is looking ahead to the senior team`s possible tour of South Africa followed by the confirmed visit to New Zealand.
Pujara, the India A captain, has yet to make a fifty this series.
"These matches will be challenging. Each country will have different conditions. Obviously if the South African tour is there, the good thing for me is that I have played two Test matches over there. I know how the conditions are, how to score runs, what kind of changes I have to make in my technique," Pujara said.
"I haven`t been to New Zealand but I have heard that there is a lot of wind over there. Whatever matches we are going to play abroad, I am very excited about that because it`s always important for a good player to perform in overseas conditions," he was quoted as saying by `ESPNcricinfo`.
Leading the India A side, Pujara hasn`t yet scored a fifty in the series.
"I didn`t perform to what I have been expected and what I personally feel that I should have done for the team. But you learn from your failures, and it`s good that I am failing before the Test matches so that I have got enough time to prepare.
"There is another game, so I am looking forward to this game. I am working hard in the nets and I hope that I will be able to perform in the crucial game."
India A trail 1-0 going into the final unofficial Test in Hubli.