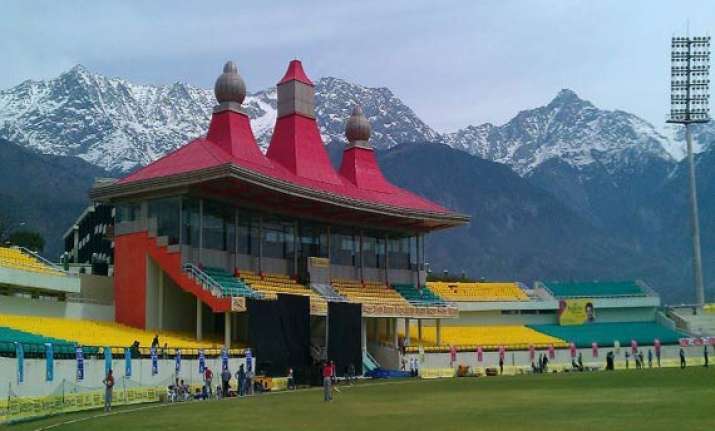 Shimla: The Himachal Pradesh Cricket Association (HPCA) Wednesday approached the state government to allow it to host the Indian Premier League (IPL) matches at the picturesque Dharamsala stadium in May, an official said.
"We have requested the state to allow holding of cricket matches from May 10 to 14," HPCA spokesperson Sanjay Sharma told IANS.
He said since the Lok Sabha elections in the state would be held May 7 and the counting of votes is scheduled May 16, the matches could be played in between the two dates.
Director General of Police Sanjay Kumar said the HPCA, led by BJP MP Anurag Thakur, has given a tentative schedule of the matches so far.
"The SP (Superintendent of Police) concerned will take a call on this," he told reporters.
Sources said HPCA officials have met state government functionaries, including Kumar, regarding security for the matches but they were non-committal.
"The HPCA functionaries were told to get a clearance first from the union home ministry and the Election Commission and then approach the state," said an official, who didn't wish to be identified.
A senior HPCA office-bearer said the BCCI (Board of Control for Cricket in India) is keen to hold five IPL matches in Dharamsala.
"We are trying to get permission to host two matches between May 10 and 14 and three matches after the vote counting date (May 16)," said the office-bearer.
The showpiece Dharamsala stadium, 250 km from the state capital Shimla, has a 21,600-seating capacity besides a world class indoor stadium comprising video analysis facilities for both bowlers and players, a club lounge, restaurant, bar and banquet hall.
The popularity of the venue soared after the nine IPL matches in the past four seasons.