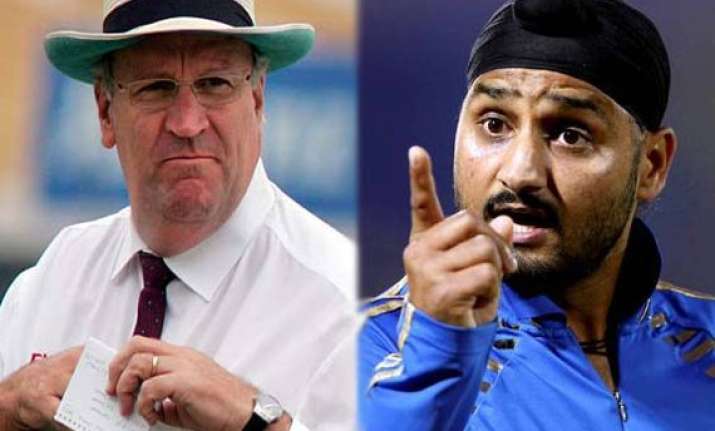 New Delhi: Harbhajan Singh has threatened to take legal action against controversial umpire Darrell Hair if the Australian continued to damage his reputation by making provocative comment that youngsters with suspect action have made him a role model.
"I have no time for Darrell Hair's nonsense. Who the hell is he? Is he bigger than the ICC? But if he tries to damage my reputation or belittle my achievements as an international cricketer with another provocative comment, I will be speaking to BCCI and seek legal action against Hair," an angry Harbhajan told PTI.
Hair in a recent interview to an Australian daily had said, ""I said it in the late '90s that if something wasn't done about it you'd have a generation of chuckers on your hands and now you have. They try to emulate Harbajan Singh and Saqlain Mushtaq and Murali and that's the problem".