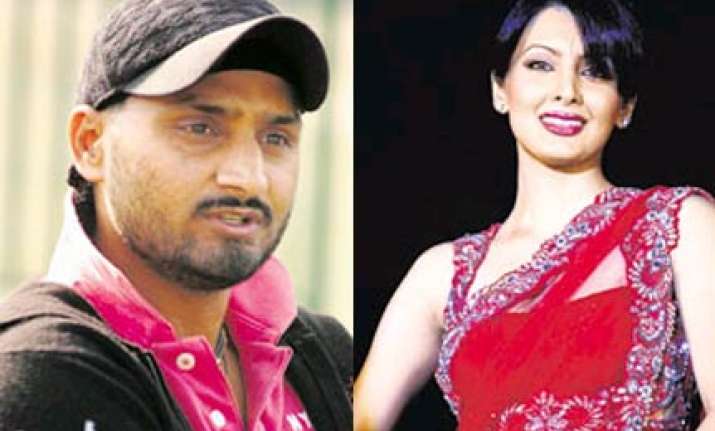 India's noted spinner Harbhajan Singh and his longtime friend Geeta Basra are ready to take their relationship to the next level
According to a media report, Bhajji took Geeta home to meet his parents recently.
Geeta had been invited by the cricketer to attend a very private family function - his sister Sandeep Kaur's wedding in Jalandhar - and the way she was welcomed by the family indicates she may become a part of it in the near future, the report said.
"Friends of both Harbhajan and Geeta have been nudging them to formalise their relationship. When Geeta was invited to attend the wedding in Jalandhar on February 20, it was very much a meet-the-parents kind of trip," the report quoting a source said.
Geeta also did not deny that she had met Harbhajan's parents. "Yes, I did interact with them in Jalandhar, but it's not like it was just me and them. Several other guests were also present then," she said.
Last week, when Harbhajan was playing for Mumbai Indians against the Rajasthan Royals at the Brabourne stadium in Mumbai, Geeta was seen cheering wildly for him and rooting for his team. "Mukeshji and Nitaji (Ambani, who own the Mumbai Indians team) had invited me. So what if I was cheering for Mumbai Indians? Am I not from Mumbai?" said Geeta.
But ask her if some major announcement regarding her relationship with Harbhajan is around the corner and she counters, "Harbhajan is a very good friend of mine. But right now, I'm completely focused on my career."