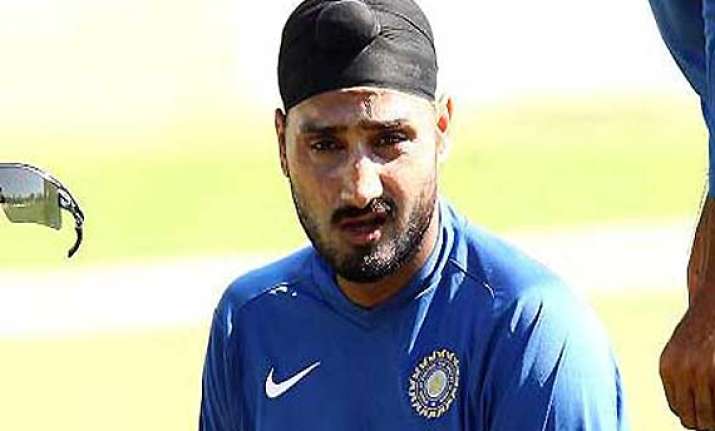 Kolkata, Dec 4: Senior off-spinner Harbhajan Singh on Tuesday decided to take rest after recovering from a bout of flu and opted out of the Indian team's final practise session ahead of the third Test against England starting from Wednesday.
"I am fit today but I have been down with flu for the past few days. Since I am recovering from flu, I thought it is better to take rest today," Harbhajan said.
Earlier, skipper Mahendra Singh Dhoni informed that the veteran of 99 Tests is down with flu and a call would be taken only after assessing his condition.
"Harbhajan is down with flu and he stayed at the hotel and did not come down for the practice. We will have to go back to the hotel and check his condition. Only after assessing his condition, we will take a call," Dhoni told reporters at the pre-match media conference.