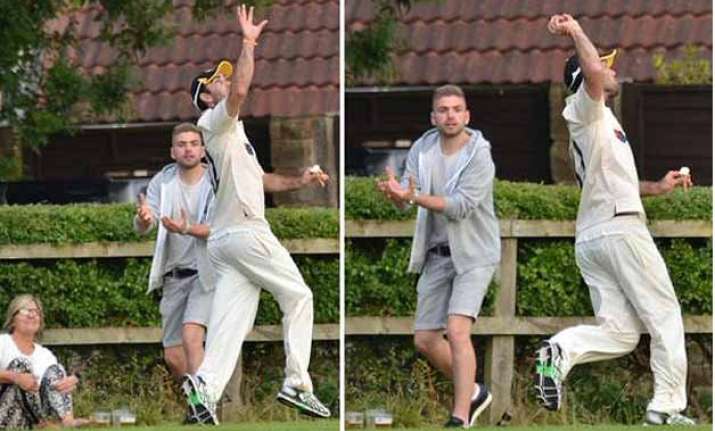 Leeds: Australian all-rounder Glenn Maxwell has proven his brilliance once again, taking a stunning one-handed catch while holding an ice cream in a charity match here at the Bardsley's Keswick Lane ground.
Maxwell was representing reigning county champions Yorkshire in a charity match against local village club Bardsley when he reeled in the remarkable catch without dropping what appears to be a Cornetto, though the identity of the ice cream in question remains unknown, cricket.com.au reported on Wednesday.
After completing the catch, Maxwell took another bite of his ice cream before returning the ball, leaving even the dismissed batsman Ed Clayton to applaud his effort.
The dynamic Victorian scored 27 in Yorkshire's three-run win in front of 400 spectators at the ground.