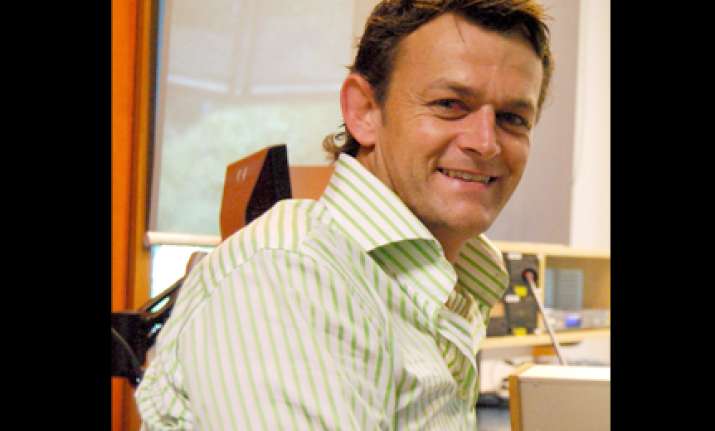 Former Australian wicketkeeper Adam Gilchrist expects the seven-match ODI series between India and Australia starting tomorrow to be a "tough and hard-fought" contest with the home team looking to make amends of their Champions Trophy debacle. 
"I would love to say 7-0 result for Australia but I don't think that is going to be easy. It is going to be a tough, hard-fought contest. India would be very keen to make amends for their early exit from Champions Trophy while Australia would be keen to maintain their number one position in ODIs," Gilchrist told reporters in Chennai on Saturday.
Gilchrist said Australia would start as favourites at the back of their Champions Trophy triumph but warned that India have the capability to turn the table, as they are playing at home. 
"There has been a very healthy and fierce rivalry between the two teams in recent times. It is always intriguing to watch India-Australia encounters," Gilchrist, captain of the IPL team Deccan Chargers, said. 
"Historically, Australia has not lost one-day series in India in last 10 years. They start as favourites, but we have also come as favourites for Test series a few times but returned empty handed. India play their conditions very well and I am sure they will be determined to turn around their recent results," Gilchrist, here to promote University of Wollongong for which he is brand ambassador, said. 
In an apparent reference to racism row involving Harbhajan Singh and Andrew Symonds during India's last tour Down Under, Gilchrist said "though there were some incidents that gained attention they are things of the past." 
"Whatever the on-field aggression, it was only meant to lift their game by the respective teams," Gilchrist, who quit international cricket early last year, said. 
The Australian great was all admiration for India captain Mahendra Singh Dhoni for his leadership skills and "amazing calmness". 
On pacer Ishant Sharma's dip in form, Gilchrist felt "the young boy" was thrust into limelight at great pace. 
"He came out of nowhere and was suddenly expected to lead that attack. That is a lot on a young man. With responsibility comes all the expectations but he will develop," he said. 
Asked whether the shorter versions of the game was affecting Test cricket, he said, "Test cricket had survived earlier storms such as Kerry Packer's series and modern day ODI format of 50 overs. So it will survive now also." 
Gilchrist termed Sachin Tendulkar's proposal of experimenting the one-day format with two innings of 25 overs a side a "wonderful idea" but said Test cricket should not be tampered with in any way, like by introducing day-night matches. PTI