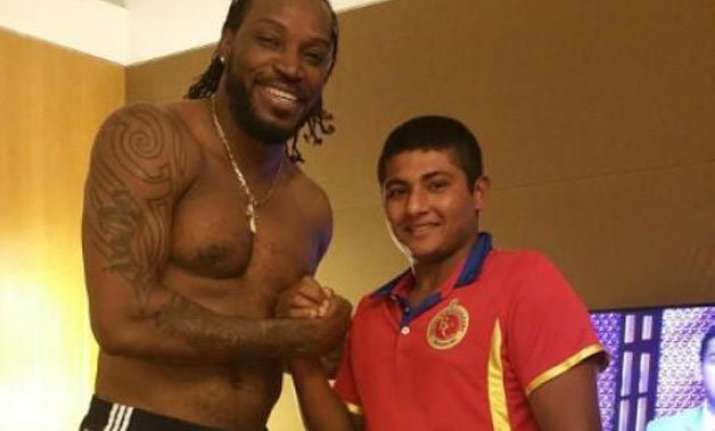 New Delhi:  Indian Premier League (IPL) has set yet another example of reducing differences between the senior and junior players in the team.
IPL also provides an  international platform for all the young and aspiring cricketers to play alongside the great names.
Sarfaraz Khan, the youngest ever IPL cricketer at the age of 17 who played his maiden tournament for Royal Challengers Bangalore (RCB) has been really impressive and will certainly be a trump card for the franchisee in future.
It was just a stint of 21 ball 45 against Rajasthan Royals which earned him a 'best friend' in West Indian superstar Chris Gayle.
In an interview to a leading English daily, Sarfaraz said, "Chris Gayle has invited me to his wedding (in Jamaica) next month, but I don't think I'll be able to go."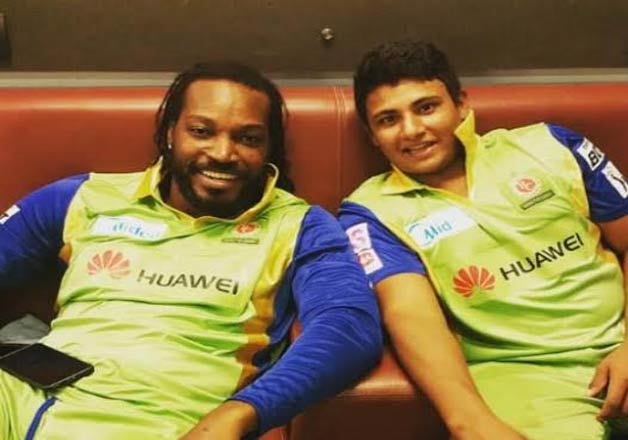 "He used to call me 'aka Mr Panda.' He was very conscious of what I was eating. He wouldn't let me eat sweets! There were times when he would serve food to me, and he would make sure that he would give me not more than two pieces of chicken!" he added.
Gayle and Sarfaraz have been expressing their feelings towards each other on social media.
After RCB was ousted from the playoffs against CSK, Sarfaraz took to the twitter and posted a photo. He said, "The best pic with big brother @henrygayle ... You will be missed so much.. Love you brother .."

Gayle too posted a photo with Sarfaraz on his official instagram account and wished him luck for his future.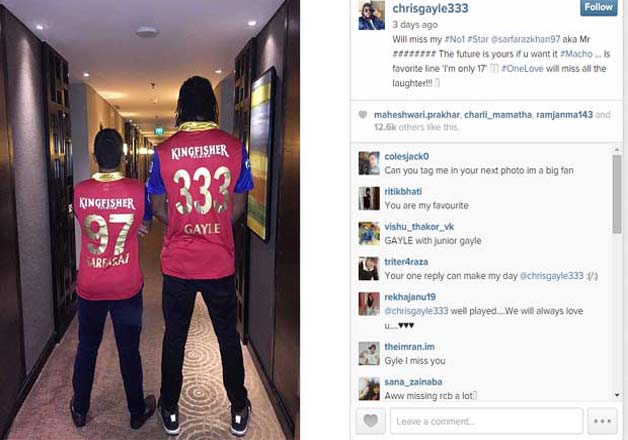 Also inspired from South African great AB de Villiers, Sarfaraz says, ""I told AB, 'I want to become a big player.' He told me: "I wasn't half as good as you are at this age.' He told me to keep batting the way I do. Don't take much tension. You have very good skill, you'll rise in life."