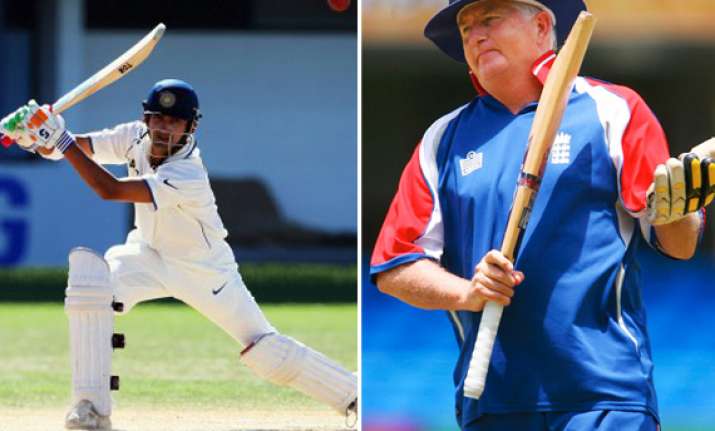 Sydney, Jan 3: India cricket coach Duncan Fletcher today conceded that struggling opener Gautam Gambhir will have to be a "lot more positive" in his approach to come out of his lean patch in the ongoing Test series against Australia but defended the team's batsmen despite their continuing poor run.

After successive batting failures led to a 122-run loss in the opening Test in Melbourne, India again found themselves tied in knots after collapsing to 191 in the first innings of the second Test today.

The openers are expected to blunt the rival attack to ensure that the middle-order gets a sound platform to build on but in India's case both Gambhir and Virender Sehwag appear to be playing too many shots rather than log a few overs against the bowlers' name.

"You need to be very, very careful as you could end up leaving deliveries you can hit. Somebody like Sehwag, if he clicks, can intimidate opposition and give us the base to work on," Fletcher said after the opening day's play.

"As for Gautam, we are working on him to be very positive. It's more mental, he's been very tentative, pushing at deliveries. He's an attacking batter and needs to be a lot more positive in his approach.

"As for today's ball, it would've been difficult to leave a delivery pitching on leg and going across you. A lot of left-handers could've been out to it," Fletcher said.

Gambhir departed for a naught in the very first over and set the tone of India's collapse which saw the tourists fold up after tea.

The only point that the Zimbabwe-born coach was willing to concede was that Rahul Dravid has lost a bit of form and that his batters need to string together bigger partnerships.

"It's crucial when we've a partnership going, we take advantage of it. Whenever it's happening, we are losing wickets. It's crucial, those stands should be extended to 100 and 150 runs," he said.