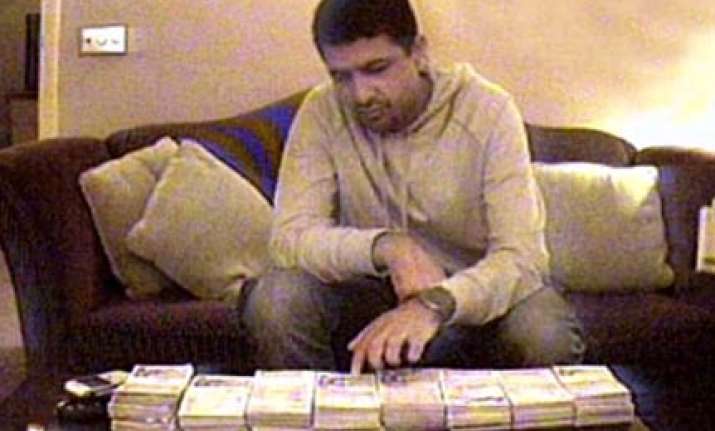 Pakistan players fixed another Test match against England, it was claimed on Sunday night, reports The Sun.
The shock allegation that the First Test was 'nobbled' came as cricket was plunged into crisis over a match-fixing ring.
Pakistan ace Mohammad Amir allegedly deliberately bowled no-balls in the Fourth Test.  Three Pakistan stars including Amir had their mobiles seized by cops.
And police were told a month ago about match-fixing in the England v Pakistan Test series, The Sun reported.
Scotland Yard's Assistant Commissioner Cressida Dick was tipped off over alleged corruption in the first match.
An intelligence source warned that several Pakistani cricketers were fixing events within the match, held at Trent Bridge, Nottingham, in July.
Ms Dick, head of the Specialist Crime Directorate, was still assessing that information yesterday when a News of the World probe exposed a Pakistani match-fixing ring.
The informant told cops a middle-man had corrupted at least one key Pakistani player for a large-scale betting sting involving Asian syndicates.
A source told The Sun: "The information given to Assistant Commissioner Dick was credible. But such an investigation would have soaked up a huge amount of resources, with no guarantee of a result.
"The intelligence was still being analysed to see if there was any possible way forward. It now transpires that corruption has continued.
"With what emerged yesterday and the information supplied four weeks ago, it's hard to see how people will look at cricket the same again. Millions will have been watching on Sunday wondering if it was real or not." The sport was plunged into crisis yesterday as fixer Mazhar Majeed was exposed after being filmed taking £150,000 from undercover reporters.
Pakistani bowlers Mohammad Amir and Mohammad Asif produced no balls exactly as Majeed had promised they would during the Fourth Test at Lord's that ended yesterday.
Majeed, 35, was yesterday arrested at his £1.8 million home in Croydon, South London, on suspicion of conspiracy to defraud bookmakers. He was still in custody last night.
Pakistan captain Salman Butt, bowlers Amir and Asif and wicketkeeper Kamran Akmal were all questioned by police, team manager Yawar Saeed revealed. Butt, Asif and Amir, 18 - named Pakistan's man of the series - had their mobile phones seized.
Saeed said Majeed acted as agent for several Pakistan players, but was banned from visiting them in their hotel rooms on tour.
Majeed told the reporters he had already made "masses of money" - including £830,000 from one match - and had set up Swiss bank accounts for the players. Pakistan's Test cricketers are paid from £750 to £1,900 a month, in contrast to England stars who are on at least £10,000 a month.
Shocked ex-captain Imran Khan last night urged cricket chiefs not to ban Pakistan and punish the whole country for the actions of "a handful of people". He added: "People who are found guilty should be removed from the team and punished."
Police declined to comment on the tip-off.