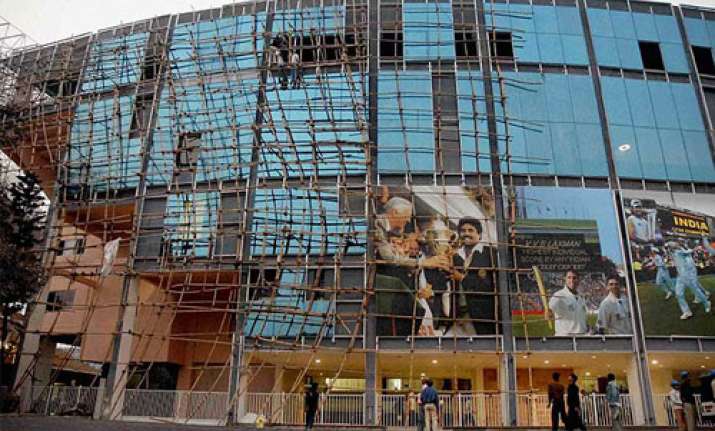 Kolkata, Feb 8: The Eden Gardens cricket stadium was cleared by the International Cricket Council (ICC) on Tuesday as the venue for its remaining three cricket World Cup 2011 matches between March 15 and March 20.
ICC CEO Haroon Lorgat told reporters, "ICC is happy with progress of work at Eden Gardens, remaining 3 matches could be held there," after the apex cricket body's team inspected the venue yesterday.
As per a timeline given by the ICC, part of the work has to be completed by Feb 14 and the entire work schedule by Feb 22. 
The ICC Jan 27 ruled the Eden Gardens unsuitable for the Feb 27 tie following an adverse report from its inspection team.
Following an appeal from CAB president Jagmohan Dalmiya, Board of Control for Cricket in India chief Shashank Manohar requested ICC to consider the demand, but the international body turned it down. 
The Eden Gardens is now slated to host South Africa vs. Ireland (March 15), the Netherlands vs. Ireland (March 18), and Zimbabwe vs. Kenya (March 20). The Feb 27