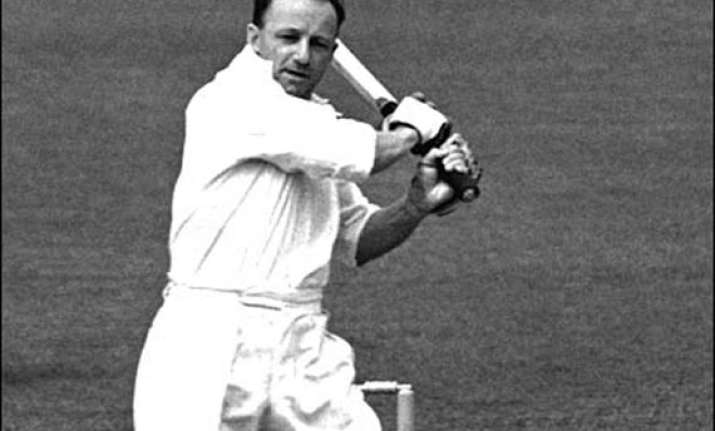 Sydney:  Australian great Donald Bradman's bat was auctioned for 39.85 lakh rupees in Melbourne on Thusrday  The bat was signed by Bradman and his team-mates of 1948, who included Lindsay Hassett, Ray Lindwall and Keith Miller.
According to reports Bradman used this bat to score 115 in his final first-class innings at home before the team travelled to England 65 years ago. The anticipated value of of the bat was Aus$20,000 but it was sold for well above.
Bradman's invincible team of 1948  is the only Australian side to go through an entire Ashes tour unbeaten.
Legendary Australia batsman Bradman, who died aged 92 in 2001, played his last match in England in 1948 and retired with  Test batting average of 99.94, despite scoring a duck in his final innings.