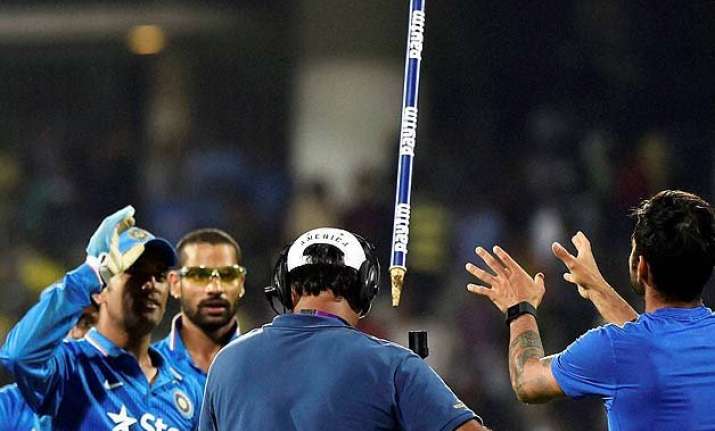 New Delhi:  Virat Kohli's sensational innings at Chennai helped Team India level the ODI series 2-2 against South Africa
The 26-year-old almost turned the tide after notching up his first half-century in 12 ODI matches at Rajkot and went one better on Thursday scoring his 23rd century in the fifty-over format.
After India won the match by 35 runs; Dhoni was seen tossing a stump towards Virat Kohli, his deputy in ODIs. Kohli, who came out of the dressing room after the match for a formal handshake with both India and South African players accepted Dhoni's gift with a smiling face.  
Speaking in the after match conference, Dhoni praised Kohli for stand-out performance and said that Kohli always has big innings in his mind.
"Virat is somebody, right from the very start - and not today, I'm talking about the ODIs when he started - he was always someone who was very keen on improving his game. And even when he would get out scoring a 60 or a 70, he wanted to convert it into a hundred.
"Just watching how he plays his 50 to 60 and 100 to 110 - because a lot of times these are the brackets where you see a lot of batsmen getting out - so once he crosses that, with the kind of mindset he has he will always play a big innings," Dhoni said.