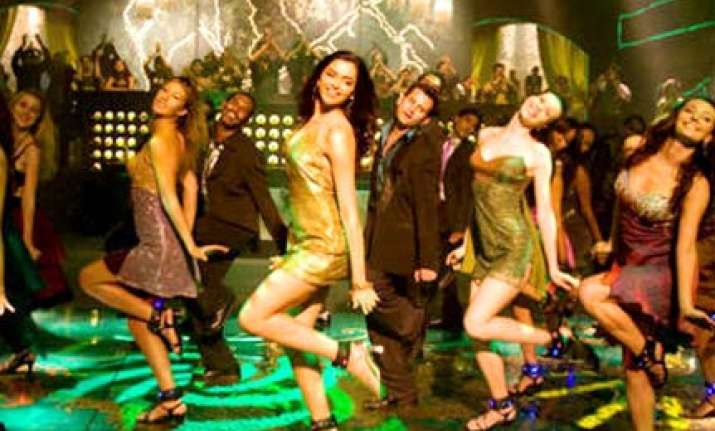 Forced to shift tent to South Africa due to security fears last year, the Indian Premier League returns to the country promising a heady mix of cricket and entertainment with last season laggards Kolkata Knight Riders taking on defending champions Deccan Chargers in the tournament opener in Mumbai on Friday night.  
The opening ceremony preceding the first match at the D Y Patil Stadium will see top international performers Lionel Ritchie, UB40 and Bjorn Agan, besides Bollywood star Deepika Padukone, give a rocking start to the 45-day event.
A spectacular fireworks display is to follow after which the debris from the field would be cleared to set the stage for the opening clash between the no. 1 and no. 8 teams of the second edition.
Day two of the IPL will see two legends of the game crossing swords with each other at the famous Brabourne Stadium in South Mumbai.
The Sachin Tendulkar-led Mumbai Indians would kick off their campaign to make up for indifferent displays in the first two seasons against 2008 winners Rajasthan Royals captained by Australian Shane Warne.
As was the case in the first two seasons, some international stars, busy with their international commitments for their home countries, would be missing from action in the initial stages of the tournament.
Those teams would have to use the other players in their roster intelligently to pick up points and gain early momentum in the race to the top.
In IPL 3, the players have the added incentive of the players' auction ahead of IPL 4 to look up to as most of them would go under the hammer for the next season that would see an additional two teams in action.
The players would be aware that a top class display in this season would increase their demand from the IPL franchises at the auction and fetch higher prices.
This time around, three more centers have been added to witness IPL action   Ahmedabad, Cuttack and Dharamsala   while Deccan Chargers will not play their seven home matches strictly at home   in Hyderabad   but in Navi Mumbai, Nagpur and Cuttack.
The 2.5-minute strategic breaks would be another important factor with both the fielding and batting sides given specific overs to take them.
The bowling side captain can opt to take them anytime between overs 6 and 8, while the batting team skipper has a wider time frame to decide   between the 11th and 16th overs.
This short period in the fast-paced game provides not only some rest for the players but also gives the teams' an opportunity to rework their strategies as per the situations.
The opening clash under lights will see Adam Gilchrist, the retired Australia wicket keeper-batsman, revisit the venue that he lit up with his pyrotechnics two years ago. PTI