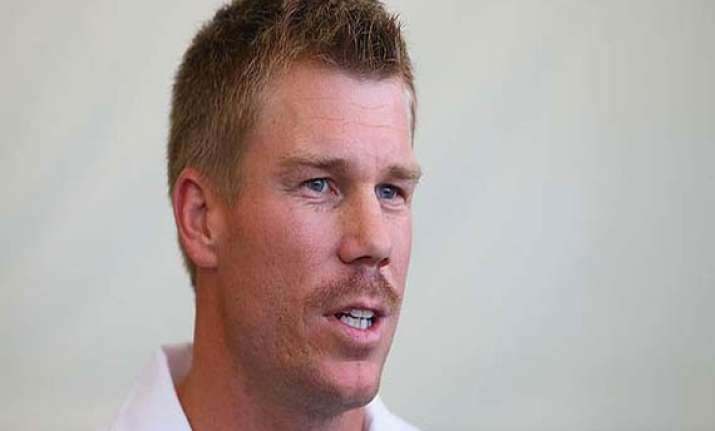 Just ahead of  the series decider  between Australia and South Africa at Newlands starting on Saturday the war of words start to heat up once again. This time it's the Aussie batsman David Warner.
David seemed to rack up the ball tampering issue once again which had embroiled the Proteas team four months ago.
The pace trio of South Africa that is 
Dale Steyn
, Vernon Philander and Morne Morkel  unleashed a fiery  spells of reverse-swing  in Port Elizabeth test which  inflicted a collapse of 9-62 en route to a series-leveling victory in the Port Elizabeth test against Australia. The war of words already started between the two teams and the latest one came from the Aussie batsman David Warner.
According to The Sydney Morning Herald newspaper  "We were actually questioning whether or not (South African wicketkeeper) AB de Villiers would get the ball in his hand and with his glove wipe the rough side every ball," Warner told Sky Sports Radio.
The South African team management have reacted very strongly to the comments of Warner. The manager of team Mohammed Moosagee  told to a South African Daily"David Warner's remarks are disappointing and discouraging. It takes the gloss off a great Proteas team performance,". The South African Stumper AB de Villiers has issued a statement in which he said.
"We're not a team that scratches the ball," "We want to swing the ball as much as we can and try to get it to reverse. But we don't cheat."
 "It smacks of sour grapes and it could just be a tactical plan to get us involved in matters that will distract our attention from this crucial Test in Cape Town.