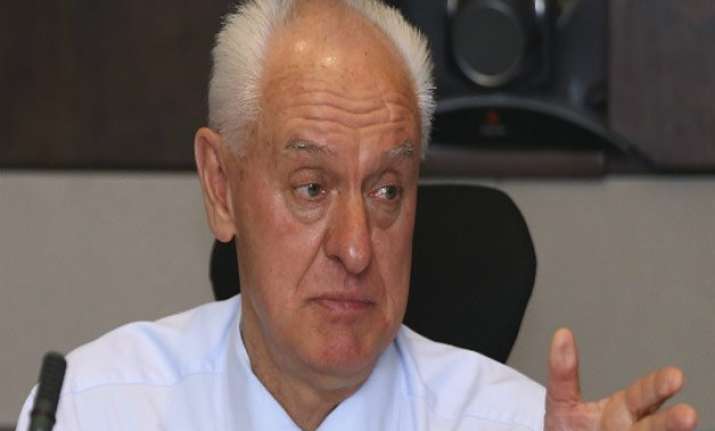 SYDNEY (AP):   Cricket Australia chairman Wally Edwards says moves to establish a rebel league featuring the world's top players would threaten the structure of the game in Australia, though he describes reports of the league as "highly speculative."
Fairfax Media quoted unnamed sources Friday as saying Australia captain Michael Clarke and leading batsman David Warner will be offered $50 million contracts to join the league which is being promoted by Indian billionaire Subhash Chandra.
Chandra's Essel Group is reported to have registered company names in most test-playing nations in preparation for what is said to be a move to sign the world's top players. His intention is reportedly to establish a global Twenty20 league as a step towards seizing control of world cricket from its governing body, the ICC.
"We are aware of the reports around a rebel league and they remain highly speculative, particularly given the proposed scale and complexity," Edwards said.
 
"Australian cricket has never been in better health.
"Record crowds, television audiences, grassroots participation and commercial support continue to drive record revenue which means player payments have never been higher and will only increase."
While he believes CA is well placed to provide counter-offers to any forthcoming from a rebel league, he was concerned at the potential emergence of a competition that would harvest the top players without supporting the grassroots.
"As it stands, Australia's cricketers are the highest-paid athletes of any team sport in the country and the earnings of our top-ranked players would already be close to the numbers referenced in today's media reports.
"But our pay structure is broader than that. It's about supporting professional cricket at both international and domestic level. The success of international cricket directly subsidizes the wages of state cricketers. Any proposed rebel league would jeopardize that."
New Zealand Cricket said information about a rebel competition, likely established on an international franchise basis, was vague at this stage. It is thought no New Zealand players have been approached to join the league at this stage.
"We're working closely with the ICC to see what they might be doing around finding out what Essel might be up to," New Zealand's representative on the ICC, Greg Barclay said. "At the moment, this is all speculation and hype and until such time as something tangible starts to manifest, it's very hard to react to it."