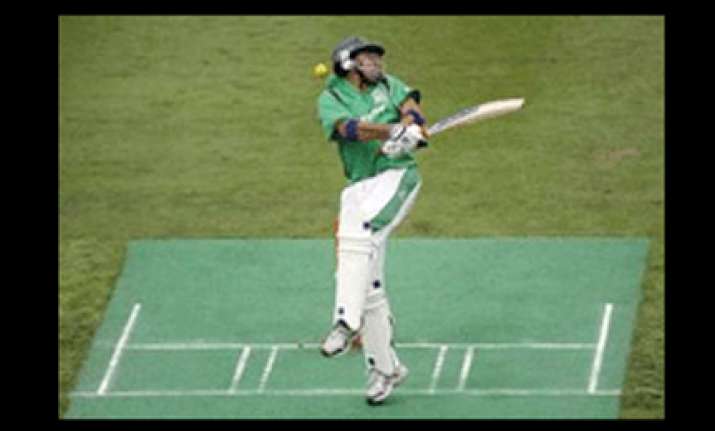 Top corporates from across India will come together for the very first tome to participate in the 'Goa Super Sixes cricket tournament, India's first premium annual corporate cricket tournament. 
The tournament will be an anual event and offer a unique, action packed, fun-filled version of the game of cricket that aims to combine the passion for the sport with the serene yet festive ambience of Goa. 
The 'Goa Super Sixes' opened its first season at the Taj Exotica, Goa from 9-12 October.  Seven leading corporate cricket teams across India will battle it out for the coveted 'Goa Super Sixes' 2009 championship.
Addressing a press conference, Harindra Singh, vice chairman and managing director, Percept Ltd., said, in all seven team will participate, they are Delhi Devil, Cornish Pirate, I TA Tiger, Ghodawat Stars, Future Kings, Bbombay Bombers and Pinc Panters. 
Indian ex-players Kapil Dev, Sandip Patil, Salil Ankola, Ajay Jadeja will take part in the tournament. 
To make the tournament more exciting, some unusal and entertaining rules have beeen incorporated. Each game will be played between two teams of six players each and each team will get to play three matches and earn 2 points on each win, Singh said.   
The action packed game will comprise of 5 overs per inning. To give each player an opportunity to bat, the batsman must retire not out on reaching a personal score of 31 runs, but may not retire before raching 31 runs. 
If five wickets fall before 5 overs are completed, the last remaining batsman will bat on with the 5th out batsman acting as a runner. 
Under arm bowling is completely prohibited. 
Though the concept of 'Super Sixes' is quite popular internationally, the uniqueness and novelty of the 'Goa Super Sixes' is that it involves India's biggest corporate honchos coming together on the idyllic beaches of goa over a period of four days to celebrate the popular sport of cricket and engage in a friendly yet competitive bout of games to vie for the coveted championship title, Singh said. PTI