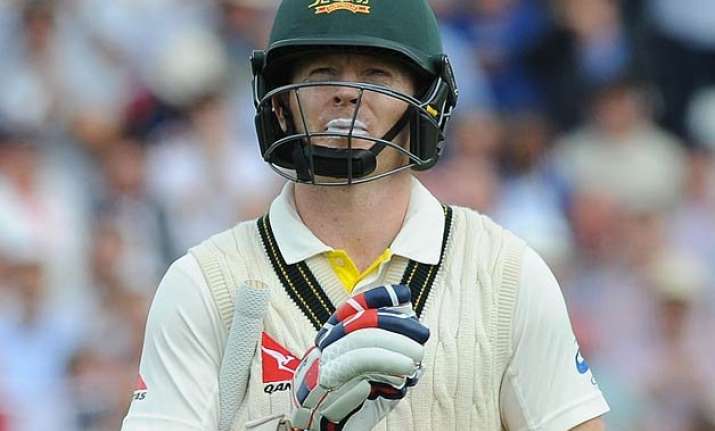 London:  Opening batsman Chris Rogers confirmed on Tuesday that this week's final Ashes Test at The Oval would be his last for Australia.
"I have had an amazing couple of years playing for Australia and enjoyed it and been part of some pretty special things, but everything comes to an end. You are never 100 percent sure, but I felt like this was the last one," Rogers was quoted as saying by cricket.com.au.
Rogers believes it is time for Australia to make a few changes and put in new faces in the Test squad.
"There's been a few things, particularly the head issues lately, so I am quite happy to call it a day. It's time for Australian cricket to make a few changes and bring in a few new guys, a few fresh faces. It's going to be a challenging time, particularly for the new guys but that's part of it," said the left-handed batsman.
The veteran is set to leave the game after enjoying the best individual Test series of his career (currently averaging 62.42 in this campaign) as well as holding a career-high No.9 berth for Test batsmen rankings, ahead of India captain Virat Kohli (10) and England's most prolific-ever batsman Alastair Cook (19).
"I'm ahead of Davey (David) Warner as well - you can write that one," Rogers said of his opening partner, who is currently ranked 11 and with whom he has forged a strong bond despite their markedly contrasting ages, techniques and characters.
The 37-year-old said that clinching the Ashes would have been the perfect swan song but added that England were deserving winners.
"It's kind of bittersweet (the farewell). It's pretty special, someone said to me, (because) not many people go out when they're scoring runs or taking wickets, it's generally not how it happens. So that's something to be proud of as well," said Rogers.
England have clinched the series 3-1 with one Test yet to be played.
"It would've been perfect to have won this series but it's not to be. England have been deserving winners and we've been outplayed. But I can be proud that I've played quite well and stood up and made a little bit of a difference."
Rogers played 24 Tests in an international career spanning 2008 to 2015 in which he scored 1,972 runs. He also scored five centuries and 14 half-centuries with a highest score of 173 in the second Ashes Test at Lord's.