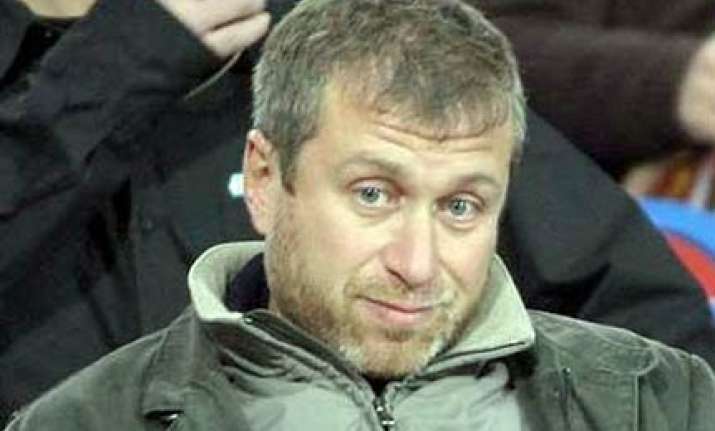 Mumbai: Kings XI Punjab could just become the first franchise to be put up for sale the moment investigations by income tax authorities and other agencies into the Indian Premier League conclude, reports Times of India.  
It is learnt that the franchise, currently co-owned by eight companies/individuals, has finished peak-level talks with UK-based private equity firm ISIS, whose prime investors include Russian billionaire and EPL club Chelsea owner Roman Abramovich.  
However, it could not be independently ascertained if ISIS is gearing up to acquire the franchise solely for Abramovich. A contact could not be established with the Chelsea owner's office or even ISIS late till Tuesday.  
Sources inform that the sale - when it takes place - will be pegged at around $250 million. The current owners had acquired Kings XI Punjab in the 2008 team auction for $76 million.  
Franchise co-owner Mohit Burman confirmed to TOI on Tuesday that the franchise "has been in talks with ISIS".  
However, he refused to be drawn into any conversation regarding the sale simply because it has to be okayed by the Indian cricket board first.  
"There are so many investors (in ISIS). Abramovich is one among them. How can we talk of a sale right now when BCCI hasn't given us the final go-ahead? I can certainly confirm for now that we've been in talks," he explained.  
BCCI had asked the franchise to restrain from talking to any interested buyers until the I-T authorities and other agencies investigating
IPL
funding give the green signal. A BCCI official also confirmed this development to TOI, saying "they have to wait".  
In the case of KXIP, investigations related to stakeholding within the franchise are currently on. However, TOI has learnt that KXIP has already finished peak-level talks with ISIS, which is preparing to acquire close to 93% stock of the franchise. The remaining 7% will stay with current co-owner Preity Zinta from her existing 23% stake.
Meanwhile, it is also learnt that Zinta plans to stick around with the franchise and will stay associated as the team's brand ambassador along with the 7% stake.  
The franchise is currently co-owned by Ness Wadia (23%), Colway (offshore company in Mauritius linked to Gaurav Burman and Karima Sagrani, 23%), Preity Zinta (23%), Karan Paul of Apeejay Surendra (4%), Aditya Khanna (through Roots Investment, 4%), Windy (once a Dabur company, acquired by Gaurav Burman, 11.5%) and MB Finmart (owned by Dabur's Mohit Burman, 11.5%).  
Of these owners, Sagrani is suspended IPL commissioner Lalit Modi's step-daughter (from his wife's earlier marriage) and is married to Gaurav Burman of Dabur.