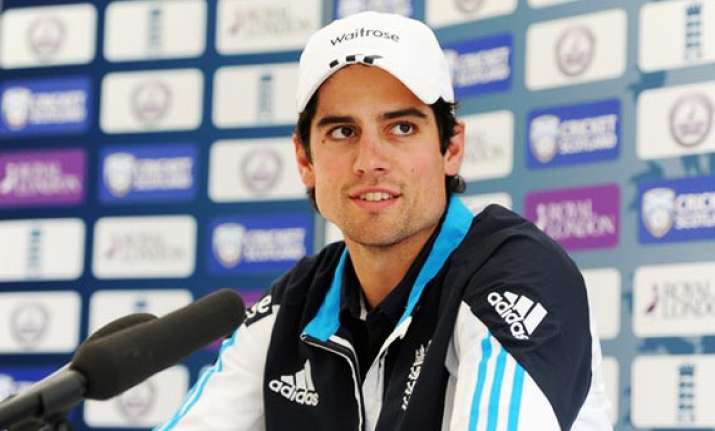 Southampton: England captain Alastair Cook is drawing confidence from the 2012 Test series in India where his team came from being a loss down to script a memorable 2-1 series win—a first for them in 28 years.
It was a deja vu moment for Cook as he geared up for the third cricket Test against India trailing 0-1 after their humiliating 95-run defeat at the Lord's.
"Without a doubt it gives you confidence," Cook said, referring to his team's 2-1 win in the four-Test series in India in 2012-13.
"I remember going into a press conference in Mumbai (before the second Test) after looking at that wicket. A few ex-players were saying we can't play spin and we're going to lose 0-4," Cook told mediapersons on the eve of the Test match.
"So to turn it around, that was one of my greatest achievements as a player. No one remembers really that we got hammered in the first game (at Ahmedabad). 
They just remember we won the series. We were 0-1 down but if if we win this series at the end of it, it will be a great feeling," he added.
The big talking point as always has been Cook's batting.
"History suggests that when I score runs England have a really good chance of winning games of cricket. That is exciting - I love that. There is nothing worse when you don't score runs than walking back in and feeling you have let down the other 10 guys because that is your job as an opening batsman - to score runs and set up games.
"I haven't been doing that and that is frustrating," Cook lamented about his poor run of form.
"The other day I came down early and had a two-hour hit with Peter Moores, and I was in early today so I am putting in the hard yards and sometimes you don't feel as if you are getting rewards. I am hitting the ball really well and the ball is going where I want it to. I have hit a lot of balls and that is what I have always done," Cook said about his preparation.