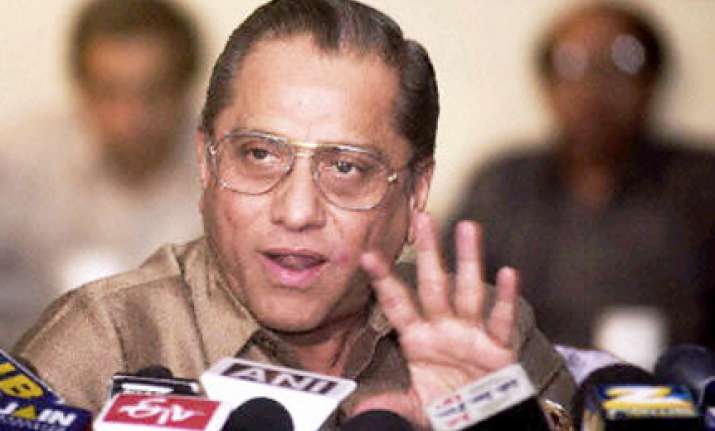 Cricket Associtation of Bengal (CAB) President Jagmohan Dalmiya hailed the Board's decision to award Eden Gardens with a one-dayer against Sri Lanka, saying that justice has been done. 
"Eden Gardens deserved a match. We are very happy about it. Our pleas have been accepted by the Board. Justice has been done and the principle of fair play has been adhered to. The demand has been fair and the Board has accepted it," Dalmiya told reporters in Kolkata. 
Dalmiya hoped they would get a Test match soon. 
"Test is also due.In course of time, we will take up the matter and get a test match." 
Almost after three years, Eden Gardens will host a one-dayer when Sri Lanka tour for a three-Test, five-ODI and two Twenty20 full-fledged series in November-December. 
In its meeting in New Delhi today, the BCCI announced Kolkata as one of the five ODI venues against Sri Lanka, though the final dates are yet to be decided. 
Eden Gardens hosted an ODI on February 8, 2007 - but it was a washout match against Sri Lanka. 
One of the premier international venues, Eden Gardens last hosted a Test (against Pakistan) from November 30-December 4, 2007. 
With Eden Gardens undergoing major renovation to prepare for the ICC World Cup in 2011, there will be a reduction in the total seating capacity.  
"With work in full swing, B, C, K and L blocks would be closed for ticket sales. Work will not be completed by the one-dayer so we have decided to block those areas and the capacity will be reduced by 35-40,000," he added. 
Under a new rotational policy which was finalised during Prasun Mukherjee's reign at CAB, Eden Gardens figured at the bottom of the table at 22nd place. 
After Dalmiya took over from Mukherjee, CAB had been demanding for an international fixture at Eden Gardens. 
Asked whether the Board had made a new rotational policy, Dalmiya said, "There is no point going into all this now. We have got a one-dayer and are very happy about it." PTI