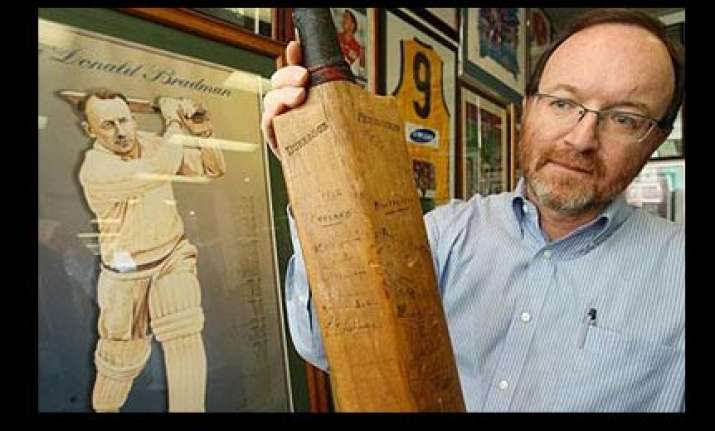 Sir Donald Bradman's son has won the right to go to trail with allegations that a law firm has wrongly exploited the cricket great's identity as a "brand name like Mickey Mouse."
John Bradman and other executives of the former Australian captain's estate are seeking unspecified damages against law firm Allens Arthur Robinson, alleging breach of contract and negligence in assigning the iconic name.
In a published complaint in 2005, John Bradman spoke against a decision to license an Australian food company to market "Bradman" biscuits in India, a key international market for cricket.
A South Australia Supreme Court judge last year ruled that the law firm had not breached its contract.
But the Full Court of the Supreme Court on Monday ruled in favor of Bradman's appeal against that decision, allowing him to proceed to trial at a date to be set.
John Bradman claims the law firm failed to follow his late father's instructions to allow the family power of veto over decisions to use his name for commercial purposes, AAP reported. The Bradman family's statement of claim said Sir Donald was "a loved and missed family member, not a brand name like Mickey Mouse."
The former test batsman died in 2001 at the age of 92 but his name remains one of the most high profile in cricket, and in Australian sport.
Bradman was famously out without scoring in his final test innings in England in 1948, when he only needed four runs to achieve a test career average of 100.
No other batsman in international cricket has come anywhere near his test average of 99.94, which he achieved over 52 test matches from the 1928-29 season to 1948. AP