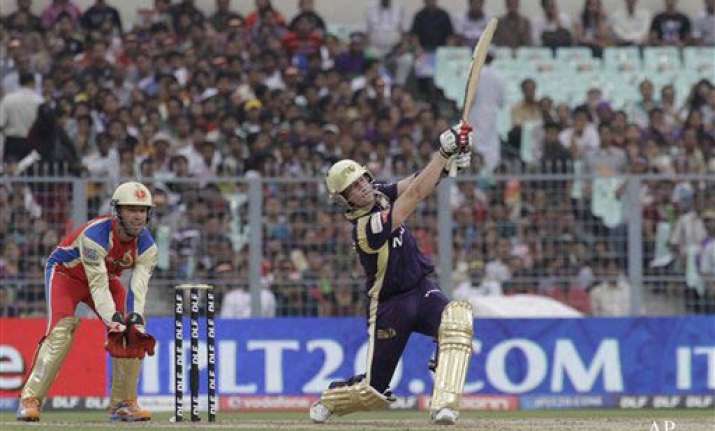 Kolkata, Apr 30  :  Kolkata Knight Riders (KKR) wicketkeeper Brad Haddin has been ruled out of the Indian Premier League following a finger injury.

Haddin was injured during  Australia's tour of Bangladesh and an MRI scan Friday revealed that the fractured finger was yet to heal completely, said Knight Riders coach Dav Whatmore.

The 33-year-old cricketer is likely to undergo surgery to recover completely from the injury and keep his international career going.

Whatmore said a replacement for Haddin will be announced in the next few days.

However, sources said attacking Bangladeshi batsman Tamim Iqbal is on KKR's radar.