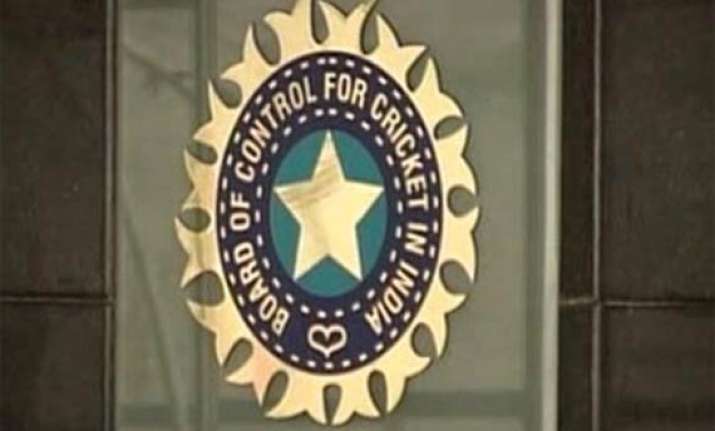 New Delhi: The BCCI will host the national cricket team of Canada as part a two-week long cricket diplomacy tour in January 2015 during which the visiting side will play matches against Board President's XI in Mumbai.
The series has been organised at the request of the Canada government and the BCCI has duely agreed to help in promoting cricket in Canada.
"The Canada national team will be in Mumbai from January 1 to 12 during which they will play two-day, four-day and 50 over matches against our Board President's XI. It is completely a voluntary gesture from our side and no financial issues are involved," BCCI's General Manager Cricket Operations Dr M V Sridhar told PTI on the sidelines of an event organized by the Canadian High Commission at the Sanskriti School here today.
The event was also graced by the BCCI joint secretary Anurag Thakur and Canadian Minister of Foreign Affairs John Baird.
As part of the cricket diplomacy between the two countries, the Canadian government are also working with BCCI for organizing exhibition matches between India and Canada in Canada.
"It is too early to speak on that because we are yet to finalise the formalities. Yes we got an invitation from the Canada government the BCCI is seriously thinking on it. Probably, we will send our development team in Canada sometime in next year," Sridhar said.
"The BCCI will do its best to help in promoting cricket in Canada."
BCCI joint secretary Thakur said the Indian Board will do its best to help in making cricket popular in Canada.
"It is an honour for us to collaborate with Canada. Everybody knows India is a cricket loving country and has produced legends like Sachin Tendulkar, Anil Kumble, Rahul Dravid, Sunil Gavaskar to name a few," Thakur said.
"So the BCCI will be more than happy to train junior Canadian players. We in the BCCI want the game of cricket to grow it is in the rural areas of India as well as in the urban ares of Canada," said Thakur, who is also a Member of Parliament of the ruling BJP.