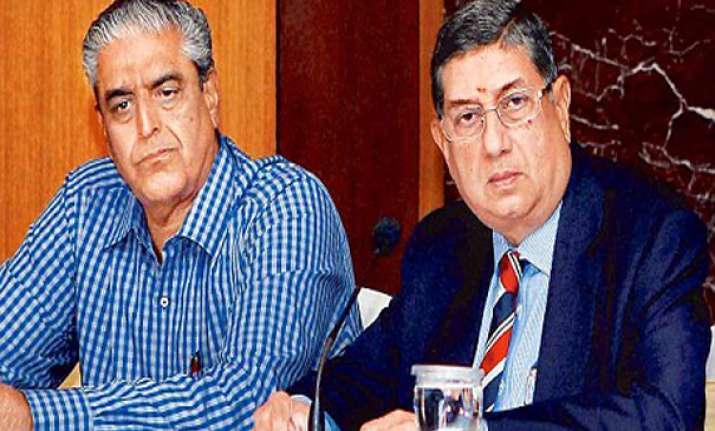 New Delhi, June 11 : The Board of Control for Cricket in India has, in a confidential report, described the proposed  National Sports Development Bill, 2011, as "draconian", saying it will sound the deathknell of the country's richest sports body.
Describing the bill as a potential instrument of " state- sponsored repression", BCCI says the bill aims to "nationalise cricket" by placing government-nominated cricketers on its executive committee.
According to a Mail Today report, the BCCI has warned that India could go unrepresented in international cricket competitions, if the BCCI  is deprived of selecting the national team.
The report says, the Bill will virtually create a parallel cricket body.   
The 39-page report says , the BCCI has emphatically stated that since it doesn't take a single paisa as government assistance, it was not obliged to changed its constitution and apply for the status of a national sports federation, as provided for in the bill.
The sports ministry had been writing to the BCCI since the last two years to register itself as a National Sports Federation, but the cricket body has opposed it tooth and nail.  
"The right of BCCI to represent India internationally doesn't emanate from government recognition. It springs out of the recognition granted to us by the International Cricket Counil.
Once there are two bodies, which require grant of recognition, repugnancy will set in, since they can come to conflicting views", writes BCCI secretary Sanjay Jagdale in the report.
The BCCI presently is worth nearly Rs 2,530.88 crores.