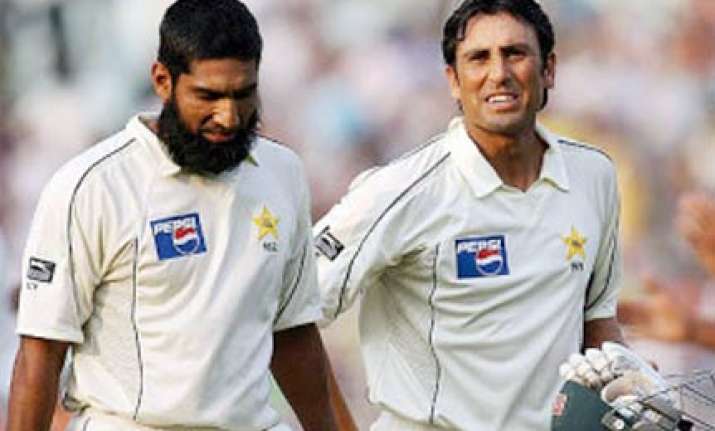 Banned former captains Mohammad Yousuf, Younus Khan and Shoaib Malik as well as maverick pacer Shoib Akhtar were dropped from the list of players who were today awarded central contracts by Pakistan Cricket Board.
The board, however, gave central contracts to three players -- Shahid Afridi, Kamran Akmal and Umar Akmal – who were fined after a probe into Pakistan's disastrous tour of Australia in January-February. Afridi and Kamran were handed A-grade contracts while Umar Akmal got a C-grade.
Yousuf and Younus have been banned for an indefinite period and Malik for 12-months and a fine of two million rupees on the recommendations of an inquiry committee that probed into the poor performances of the team in New Zealand and Australia and reports of infighting.
The board had fined Afridi and Kamran Akmal three million rupees each and put them on six-month probation while Umar was fined two million rupees.
The board in a change of policy awarded central contracts to just 18 players and stipends to 19 others in new listings.
Akhtar's exclusion was expected as he has not played for Pakistan since May 2009 and has also undergone a knee surgery besides having other disciplinary issues with the board.
Also dropped from the new list of contracted players was all-rounder Sohail Tanvir who has been ruled out of action for four months after a recent knee surgery in Australia.