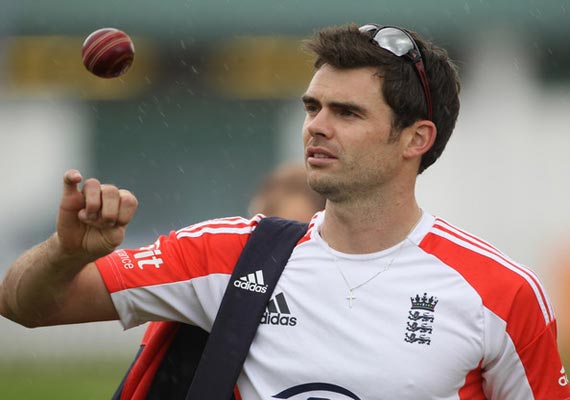 London, July 24: England fast bowler James Anderson does not feel sorry for Australia and has said his team wants to win the Ashes 5-0.
"I don't really feel any sympathy. We want to win the series 5-0, so we will be doing everything we can in each game to win," Anderson was quoted as saying by the Guardian Tuesday.
England, who lost the Ashes 0-5 in 2006-07 in Australia, have a good chance to take revenge after going up 2-0 in the current series.
"Memories like that 2006-07 tour have helped us, certainly in the last couple of Ashes. I'm sure they will in this one. Being on the end of one of those defeats is not a great place to be as a team," he remarked.
Anderson, the joint highest wicket-taker in the series with Gramme Swann, will be more than happy to win the third Test at Old Trafford, his home ground, starting on August 1.
"Obviously we're in a great position and we're happy with the cricket we're playing, but there's clearly improvements we can make."
Anderson expects Australia to show plenty more fight and feels England have to put in their best to clinch Ashes thrice in succession.
"We knew it was going to be difficult and we've found it hard at times but we have always managed to stay calm. We have put a lot of pressure on them with the ball and that is all we can concentrate on. The rest is out of our hands, we have to try to maintain the pressure," he said.