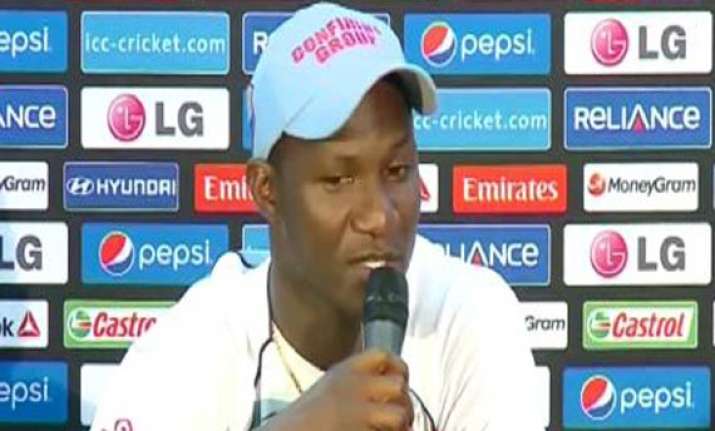 Mirpur: The affable Darren Sammy was graceful in defeat and said that may be God wants Sri Lankan legends Mahela Jayawardene and Kumar Sangakkara to get a chance to savour the taste of winning a World Championship trophy in their swansong T20 international event.
"Today, there were two gentlemen (Sangakkara and Jayawardene) who gave a lot not only to Sri Lankan cricket but to cricket as a whole. May be the Almighty wants them to win a World Cup and leave on a high. Probably, God wants them to win a World Cup and that's why He put his hand in this so that they get another match," Sammy said.
A dominant Sri Lanka today made it to the ICC World T20 final for the third time knocking out defending champions West Indies by 27 runs via the Duckworth Lewis method after thundershowers stopped proceedings in the second innings.
"We will obviously come back stronger in 2016 and have another shot at the Cup. Sri Lanka have played better cricket and have deservingly reached the final," Sammy said, disappointment writ large on his face.
When he was asked as to who will win the World Cup, the sadness became more evident. "It doesn't matter to me now. I am just gutted that we won't be playing the World Cup final.  But it will be an exciting event and I would wish all three teams luck," Sammy said.
The West Indies skipper said that he has never ever seen this kind of hailstorm in his life.
"I was quite intrigued when it started. I thought people were pelting stones. Never seen something like this before in my life," Sammy said with a smile.
Asked about the number of dot balls (27) played between
Chris Gayle
and
Marlon Samuels
, he said, "I am not going to answer that."