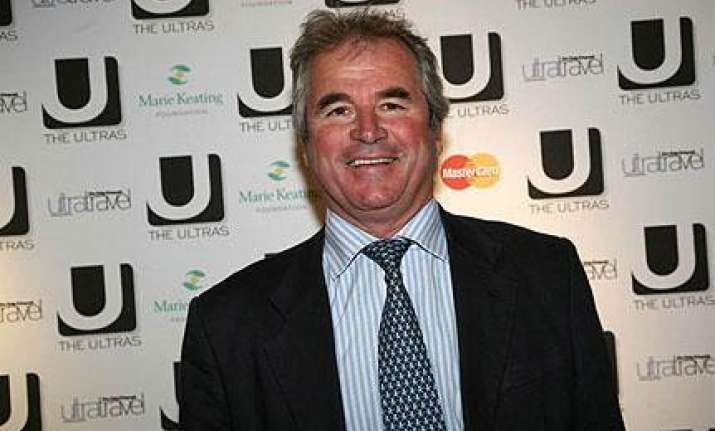 Former England batsman Allan Lamb has called for life bans to be imposed if any Pakistan player is found to have been involved in fixing during the fourth Test against England at Lord's, reports The Daily Telegraph.
Lamb told the BBC: "If any player is caught, they've got to be life banned. We've got to wait until the police investigation, who are the guilty parties, and the people caught have got to be banned for life.
"Cricket has to go on, it can't just stop - we've got to get rid of the people involved, life ban them, and the game has to go on."
Lamb insisted the controversy does not diminish England's efforts in turning the game around from a position of peril at 102 for seven in their first innings.
Lamb said: "The big thing is I don't think the no-balls affected the game, England have fairly and squarely got into the position to beat Pakistan.
"I think they've played very good cricket and got back into game with a magnificent partnership.
"(But) it's taken all the efforts by England and it's under a dark cloud. People will say, 'That record-breaking partnership, it can't really count because were the bowlers trying?'.
"It's such a bad thing. It leaves a bad taste in the mouth."
Former England pace bowler Angus Fraser admitted he felt "cheated" by the cloud cast over Broad's stellar innings in particular.
It was the Nottinghamshire all-rounder's first three-figure score in first-class cricket, and Fraser recalled: "I was clapping Stuart Broad for achieving that wonderful hundred and the applause round the ground really was a special moment.
"It made the hairs stand up on the back of your neck and to feel it's surrounded by this, your emotions feel cheated."
Fraser, currently Middlesex's director of cricket, admitted the nature of the game leaves it open to such manipulation.
"With a no-ball, it's simple," he said on BBC Radio Five Live. "Cricket's a sport with so many incidents in the day, it's easy to try to control little things in the day's play.
"A simple no-ball doesn't sound a lot but is it the tip of the iceberg? That's what you worry about.
"They've (cricket officials) tinkered around edges on this subject for quite some time but I think now they've got to get down and nail people hard if they are found to have been involved in this sort of thing."