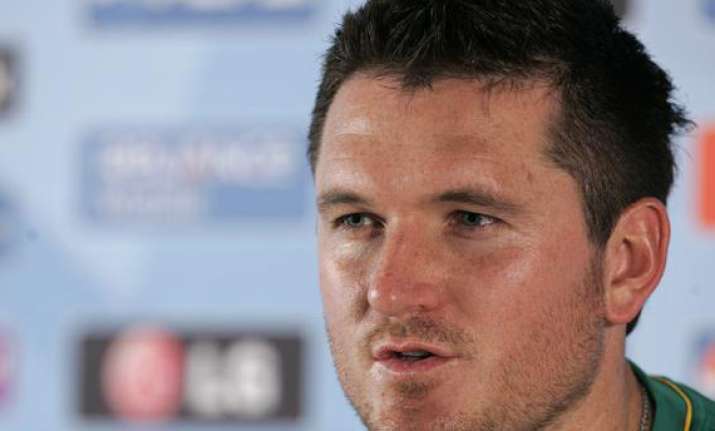 Centurion, Dec 14: South Africa captain Graeme Smith calls Sri Lanka a "pretty crafty team." The tourists will likely need all their guile to deal with the Proteas pace attack on a fiercesome-looking pitch when the first test starts on Thursday.

Smith said it was a "reality" that the Sri Lankans would be targeted by his fast bowlers in helpful home conditions. A very green wicket at SuperSport Park has reinforced predictions of an onslaught by South Africa's quicks in the series opener.

Smith said on Wednesday "our pace bowlers are in their own conditions and want to exploit that." But he also warned that South Africa's fired-up attack should not get "too emotional" after strike bowler Dale Steyn promised to make things as uncomfortable as possible for Sri Lanka's batsmen.