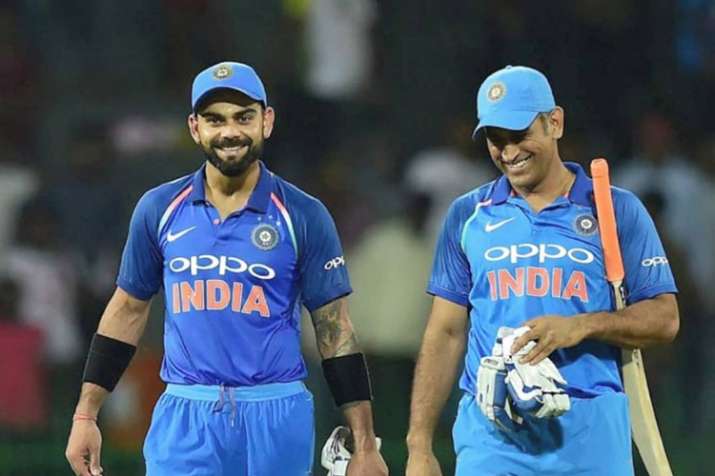 Cricketers past and present, apart from the legions of his fans from all walks of life, wished Mahendra Singh Dhoni on his 38th birthday, drowning the recent wave of criticism around the veteran's approach to batting.
Dhoni, who turned a year older Sunday, shook a leg with daughter Ziva in the presence of wife Sakshi as his teammates, in his preferred minimalist manner, celebrated the reverential figure's birthday.
A day after present captain Virat Kohli and bowling star Jasprit Bumrah shared their fondness for Dhoni, former opener Virender Sehwag posted a heartfelt tweet.
"7 continents in the World 7 days in a week 7 colours in a rainbow, 7 basic musical notes 7 chakras in a human being 7 pheras in a marriage, 7 wonders of the world 7 th day of 7th month - Birthday of a wonder of the cricketing world #HappyBirthdayDhoni . May God Bless You!" Sehwag tweeted.
Ace spinner Harbhajan Singh wrote on his twitter handle, "Happy birthday @msdhoni best wishes going forward."
Rishabh Pant, with whom also Dhoni danced, tweeted, "Happy birthday mahi bhai. Thank u for always being there as a mentor as a brother as a friend. Have more success in life always."
The latest to add to the list was Indian captain Virat Kohli, who wrote, "Happy birthday mahi bhai @msdhoni. Very few people understand the meaning of trust and respect and I'm glad to have had the friendship I have with you for so many years. You've been a big brother to all of us and as I said before, you will always be my captain."
Team India reached the semifinals of the 2019 World Cup and will take on New Zealand in Manchester on July 9. MS Dhoni will be hoping to add another feather on his cap with a World Cup victory on July 14.