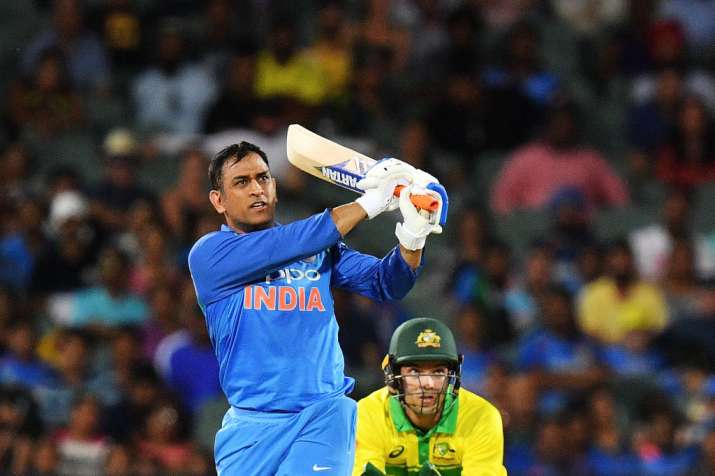 Mahendra Singh Dhoni rekindled his love affair with final flourishes, anchoring India to their maiden bilateral ODI series triumph in Australia for a perfect finish to a historic trip Down Under on Friday. Coach Ravi Shastri was all praise for the veteran and said that he is a 'once in 40 years player' who will be very difficult to replace once he bids adieu to the game, according to India's head coach.
"He is a legend. He will go down as one of our great cricketers. I have never seen an individual so sound. I have seen Sachin at times get angry. Not this man," Shastri told the 'Daily Telegraph'.
Shastri made it clear that a player of Dhoni's calibre can't be replaced.
"You can't. Such players only come once in 30 or 40 years. That is what I tell Indians. Enjoy while it lasts. When he goes you will see a void that will be very hard to fill," he said.
From a dasher, to a finisher to finally the anchor in the last leg of his career, Dhoni 3.0 was in full flow during India's successful chase of 231 on a sluggish Melbourne pitch after Yuzvendra Chahal set it up with a career-best 6 for 42.
The former India skipper's role going into the business end of his illustrious career is that of an anchor, who takes the game deep. 
He performed his role to perfection with world-class exhibition of running between the wickets in what could well be his last match on Australian soil.
The coach is hopeful that Rishabh Pant would live up to the hype surrounding him but insisted that Dhoni is something else.
Former England captain Michael Vaughan asked Shastri if Pant could be Dhoni in the next 20 years, Shastri replied:"I would love to. He has the talent. His hero is MS. Every day he is on the phone to MS. I think during the Test series he must have spoken more to MS than anyone else." 
Not to forget the 'Man of the Series' award for a hat-trick of half-centuries and two coming in winning causes.
(With PTI Inputs)