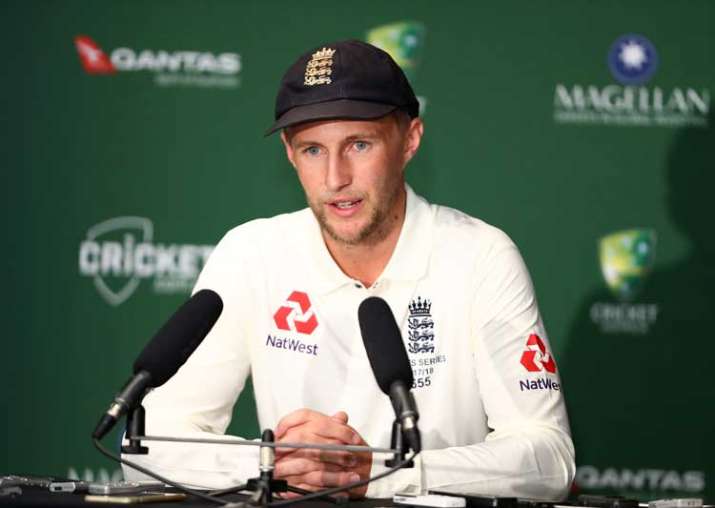 Joe Root isn't concerned about what happened the last time England toured Australia for the Ashes, or the bombardment of banter in the buildup to this series.
Root, about to start his first Ashes series as England captain, reckons it's all just "external noise."
England holds the Ashes after winning the 2015 series 3-2 at home, and has had the better of cricket's oldest high-profile bilateral conTests with four wins in the last five series. The Australians have focused their pre-Ashes chatter on the 5-0 sweep they inflicted on England in 2013-14, when Mitchell Johnson took 37 wickets and unsettled the tourists with some terrifying pace bowling.
"You hear a lot about these scars but it's a series which happened four years ago," Root said. "We've won four of the last five Ashes.
"I don't know whether (the Australians) are just trying to brush that under the carpet or what, but for me it's completely irrelevant what happened four years ago."
Root played the first four Tests of that series, missing Australia's victory lap at the Sydney Cricket Ground.
Australian offspinner Nathan Lyon made a point of mentioning Root's batting issues the last time England was in Australia. Root described Lyon's comments as "a bit bizarre."
"You can sort of see through it a little as well," he said. "Whether it's maybe a team strategy or he's just taken it upon himself to do that - who knows? The more guys talk going into a series, the more they put pressure on themselves."
In 2013-14, Lyon supported a pace trio of Johnson, Ryan Harris and Peter Siddle, and it was the fast bowlers who laid the foundation for the series win.
The Australians are relying on a pace attack of Mitchell Starc, Josh Hazlewood and Pat Cummins to do a similar job this time.
"These guys are just as nasty, if not more nasty to be perfectly honest," Australia captain Steve Smith said. "A couple of the net sessions I have had against Cummins and Starc have been quite scary."
Root suggested there may be too much emphasis being placed on the Australian bowling group, which is lacking an allrounder as backup like the 2013-14 version had.
"Those guys (Starc, Hazlewood and Cummins) I don't think have played an Ashes series in Australia themselves, so they are going to be under pressure."
The Australians aren't exactly settled, either, with Tim Paine recalled as wicketkeeper for his first Test in seven years at the expense of Matthew Wade, Cameron Bancroft set to make his Test debut in place of opener Matthew Renshaw and Shaun Marsh getting another recall to bat at No. 6.
There has also been concern over David Warner's fitness after the Australian vice-captain hurt his neck during fielding drills at the Gabba. The Australians drafted in Glenn Maxwell as injury cover just in case, but Smith said Warner was confident of playing.
The only certainty about England's lineup for the first Test is that it will be missing allrounder Ben Stokes, who is still in England. Root declined to announce his starting XI during the pre-match news conference on Wednesday.
Root said he wasn't really daunted by starting the series at a ground that has become a cauldron for the Australians, who haven't lost a Test at the Gabba since 1988. England's last Ashes victory at the Brisbane venue was two years earlier than that in 1986.
"I think we're about due aren't we, to win here," Root said. "It's the reason why Australia plays the first Test of a series here all the time, because they've got such a good record here.
"But what a way to start the series if we can go one-up here, it really upsets the apple cart. It could give us a lot of momentum going into the rest of it."
Squads:
Australia: David Warner, Cameron Bancroft, Usman Khawaja, Steve Smith (captain), Peter Handscomb, Shaun Marsh, Tim Paine, Mitchell Starc, Pat Cummins, Nathan Lyon, Josh Hazlewood, Jackson Bird, Chadd Sayers.
England: Joe Root (captain), Moeen Ali, James Anderson, Jonny Bairstow, Jake Ball, Gary Ballance, Stuart Broad, Alastair Cook, Mason Crane, Tom Curran, Ben Foakes, Dawid Malan, Craig Overton, Mark Stoneman, James Vince, Chris Woakes.