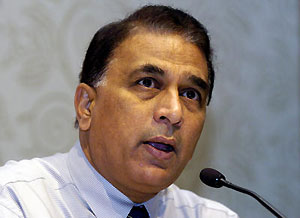 Mumbai: Former Indian batting legend Sunil Gavaskar has got a major tax reprieve from Income-Tax Appellate Tribunal (ITAT)'s Mumbai bench, which has upheld his claim to income-tax benefits to the tune of Rs 98 lakh.
According to Times of India, Gavaskar will be entitled to certain income tax benefits amounting nearly Rs 98 lakh which will not be taxable, for the financial year 2000-01 or the period between April 1, 2000, and March 31, 2001, to which this dispute pertains.
During the financial year 2000-01, he earned Rs 1.6 crore (rounded off) as remuneration from this channel and claimed a deduction of 60% of such income (or Rs 97.7 lakh) as was permitted, under Section 80RR, the report says.
Section 80RR of the I-T Act enabled sportspersons, artists or authors (to name a few categories) to claim as deduction a certain portion of the foreign remittances received by them in the "exercise of their profession"
Earler, the tax department had contended that the former cricketer was no longer a sportsman or an athlete and could not avail of this tax benefit. This led to Gavaskar filing an appeal with the ITAT.
Gavaskar had entered into an exclusive agreement with ESPN Star Sports, a foreign sports channel, for offering his services primarily as a presenter, reporter and commentator.