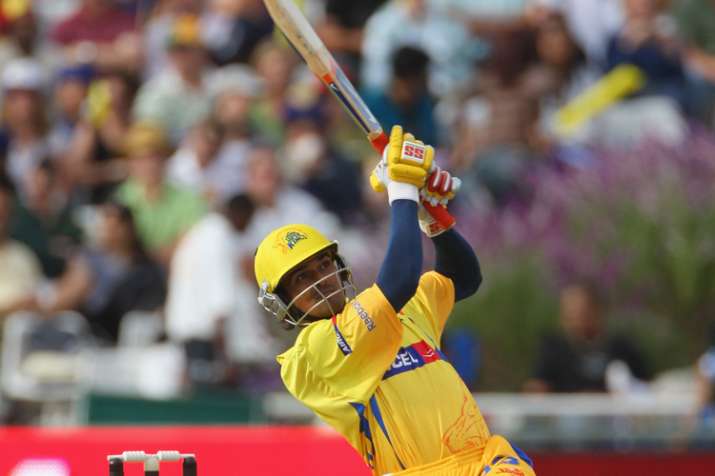 Former India cricketer Subramaniam Badrinath today announced his retirement from all forms of the game.
The stylish Tamil Nadu middle-order batsman, who played two Tests, seven ODIs and a lone T20 international, said he had been pondering retirement for the past one year and took the decision as he wanted to spend more time with his family.
"I want to spend more time with my family, that is my priority now. It played a huge role in me taking this decision.
My motivational levels had also come down a bit in the past few years. Fitness was never an issue for me. But I have been pondering over (retirement) it for the past one year," he told reporters.
Badrinath, who donned the role of coach (for Karaikudi Kaalai) in the recent Tamil Nadu Premier League-3, was the mainstay of the State Ranji team for over a decade before moving on to play for other sides including Vidarbha and Hyderabad.
He racked up 10,245 first-class runs from 145 games at an average of 54.49, including 32 centuries.
The former CSK batsman said it was his dream to help Tamil Nadu win the Ranji Trophy but it didn't happen.
"Whenever I played for Tamil Nadu, I wore my heart on my sleeve. I did whatever I could do to win a match for my team. It was a dream to lift the trophy but I wouldn't say it as a regret," Badrinath said.
On the Ranji Trophy final in 2004 against Mumbai, he said against such sides one needs to seize the chances that come their way and felt Tamil Nadu could have done better in the first innings of the match, played at the MA Chidambaram stadium here.
"That was perhaps our best chance because we were playing at Chepauk and we won the toss as well.
The odds were on our side.
When you play against a side like Mumbai, you will have to bat them out. We could have definitely done better in the first innings as a batting unit," he said.
"Once you bat first (at Chepauk), it is important to make it count.
We had to seize those crucial moments but unfortunately, we couldn't," Badrinath, who turned 38 yesterday, added.
He rated the 2010-11 domestic season among his best and said he felt on occasions that he could do well even before he stepped on the field.
"I was really batting at my best during 2010-11 season. To be honest, I knew I would get a hundred even before I stepped on to the field on some occasions," he said.
Asked if he saw himself among the state's coaching staff in the near future, Badrinath said "As of now, I don't know.
In the recent future, it will definitely be difficult because I am a commentator now. That keeps me busy. But I am not ruling out anything," he said.
The former Indian batsman said he was happy with what he had achieved in his career.
"I am happy with what I have achieved. People thought I would never even play T20 cricket. But I went on to play more than a 100 games for Chennai Super Kings. I got to play the format for India too, which I had never dreamt of," he added.
His former teammate Lakshimpathy Balaji heaped praise on him and recalled a game which he helped saved despite having spent some time in hospital owing to dehydration.
"I congratulate him for his wonderful career. Wish you good luck for your future. I still remember the game he saved TN despite being hospitalised for dehydration. Such was his determination.
Hats off to his courage and wonderful effort over the years," the former India medium-pacer said of Badrinath.