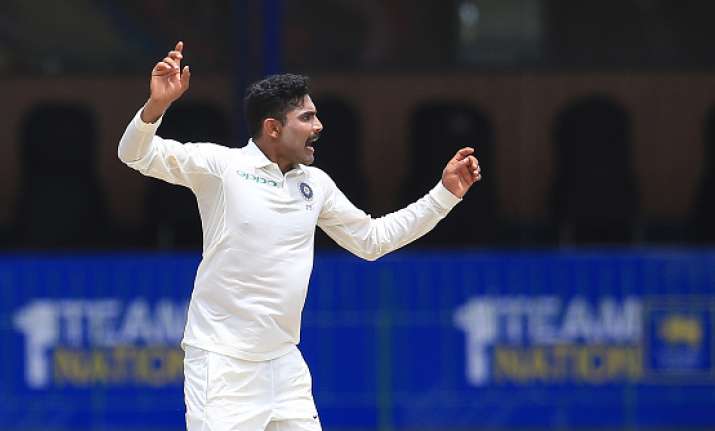 Indian cricketer Ravindra Jadeja's restaurant 'Jaddu's Food Field' was raider earlier by the food department of Rajkot Municipal Corporation. Jadeja's restaurant even caters to a Mcdonald's outlet alongside Jaddu's food field. The all-rounder's eating joint was served with a four-days notice to adhere to hygienic standards. 
Jaddu's Food Field had boiled food preserved for a long period which saw edible food such as bread with fungus. Food items were found without a mention of the expiry date and stale vegetables. 
According to the Ahmedabad Mirror, Ravindra Jadeja's sister Nainaba, who caters to Jaddu's Food Field admitted the faults which were not seen to. 
"Yes, we had some quantity of boiled and cooked food. Only a few pieces of bread had gone stale. We used to preserve cooked food, but now we will ensure it is destroyed the same night. Also, we did not have a crusher. We could not find it in the market but will make arrangements now. The food colours were meant to be used only for vegetable carvings and not in food." said Nainaba. 
The food licence was not displayed in the restaurant and food items of the vegetarian section and non-vegetarian section were preserved together stated a food official from the Rajkot Municipal Corporation. 
Jadeja is one of many cricketers to have their own eating joints which include players such as Sachin Tendulkar, Sourav Ganguly, Praveen Kumar, Zaheer Khan and Virender Sehwag.