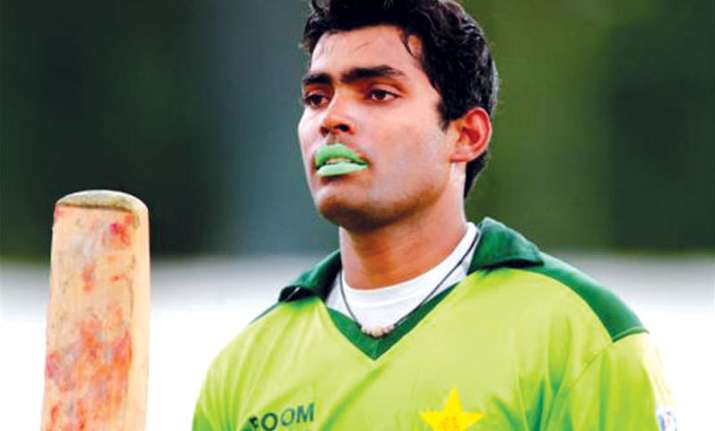 One of Pakistan's most active sportspersons on Twitter, Umar Akmal, was trolled for posting a hilarious three-second video on social media.
The cricketers of Pakistan have always been known to create a lot of a excitement among fans for their off-field antics. Umar Akmal is the latest to join the club of such players, though not for the right reasons.
Here is the video:
👓💃@lahoreqalandars 👍🏻@jazzpk pic.twitter.com/9Qt9CokZXC

— Umar Akmal (@Umar96Akmal) February 7, 2017
Decked in western attire, the video shows Akmal all jazzed up and attempting a rockstar-cum-rapper do. The video, that seems to be from some kind of a shoot, shows Akmal surrounded by a group of people who seem to have no clue what they are doing there in the first place.
Notably, the middle order batsman is quite an expressive personality on the social media. However, his attempted swag didn't take long for people to troll him on Twitter.
Here are the epic reactions of people on Twitter:
This gave heart attack in legs

— aftab ahmed (@aftabahmed89) February 7, 2017
Oh bhai Umra karne gaya tha abhi hafta pehle? Aur kuch nahi tou baal he wapis aane deta

— Sheikh H. Javaid (@i_hjavaid) February 7, 2017
wow....and you just came back from Umrah!

— Asif Rehman (@AsifRehman10) February 7, 2017
once a joker always a joker!

— Ehtisham ul Hasan (@Sami1977pk) February 7, 2017
DISCLAIMER: No Animal was harmed in the making of this Music Video.

— Shamim Syad (@ShamimSyad) February 7, 2017
Umar Akmal looks like a tool

— Mansoor Hassan (@mansoorh92) February 7, 2017