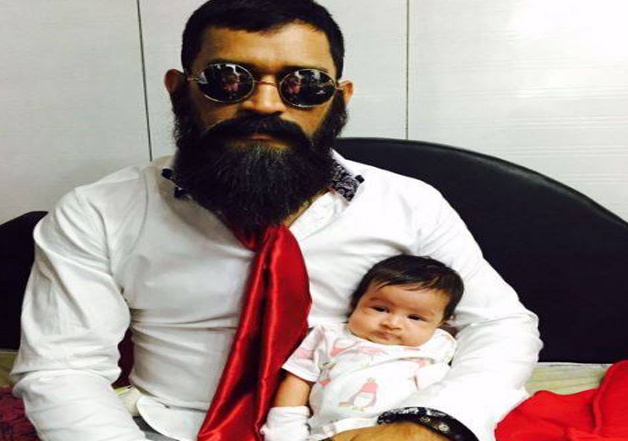 New Delhi: Indian cricket team's limited over captain Mahendra Singh Dhoni shared a picture on social media today with his daughter Ziva. The aforementioned picture is not like the ones he has previously posted as in this one, Dhoni looks almost unrecognizable.
Captioned 'Ziva and Me', the picture shows Dhoni in a big beard. The size of the beard is quite same to the that of Santa Claus, only Dhoni's is black and not grey.
Have a look at the picture yourself and we bet you will look at it more than once to believe if he actually is Dhoni.
Interesting isn't it?
A few months ago on comepletion of a series, Mahendra had said that he needs to spend time with his family because he thinks his daughter has forgotten what he looks like. "I think after a long time, I will take some time off cricket after this series (T20Is). Don't think my daughter (15-month old Ziva) still recognizes me. I will make my daughter feel that I am her dad and spent time with family," the skipper said with his tongue firmly in cheek.
And with this picture, it seems Dhoni is making it difficult for his daughter to place him.
After this break, Dhoni will be seen in October during the limited overs leg of the series against New Zealand at home.