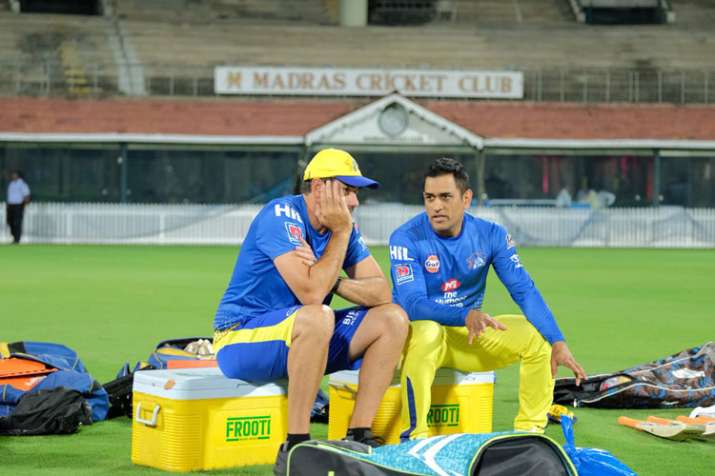 Chennai Super Kings coach Stephen Fleming knew that Mahendra Singh Dhoni wanted to play the 2019 World Cup but he is not sure if the former India captain will continue playing international cricket after that. 
There have been strong indications that the World Cup in England could be Dhoni's international swansong but CSK coach wants him to continue for at least one more year.
"I don't know," was Fleming's reply when asked how long he expects Dhoni to continue.
"I certainly was hoping that he was going to get through to the World Cup. What he wants to do after that I am not sure. We haven't had those discussions. Most of the discussion was around whether he would make it to the World Cup. He answered that pretty emphatically in the last 12 months," Fleming said. 
"I would love him to carry on for Chennai till the end of this cycle and we will then assess. But it's a question for him and his motivation. He is playing well, leading well, seems to be enjoying well. So that's three key factors that will keep him in the game for long time," the former New Zealand captain said.
With Rishabh Pant making an immediate impact in the opening game, there will be plans in place for the talented left-hander but focus would not be just on him.
"You have to respect so many players in the tournament and he is one of them. There are also others in their team and you need to ensure that you don't over-plan," said Fleming ahead of their IPL clash against Delhi Capitals. 
"Pant is a great young prospect, who played beautifully against some of the world's best bowlers the other night. But then you can't put too much emphasis on one player. 
You need to concentrate on your players. It's fine to identify weakness in others and marry it up with your skill set. But then you need to have skills to exploit it."
Harbhajan Singh did well against RCB and with multiple left-handers in Delhi Capitals, the role of the spinners will be significant said Fleming.
"It (pitch) is reasonably dry and the fact that we use spinners as a tactic will be under consideration. One of the great challenges is to get the combination right. We will spend a lot of time talking to MS and be as accurate as we can with our tactic. We are pretty conservative with our combination in Chennai but each time we move away from Chennai, it depends on combination," said Fleming.