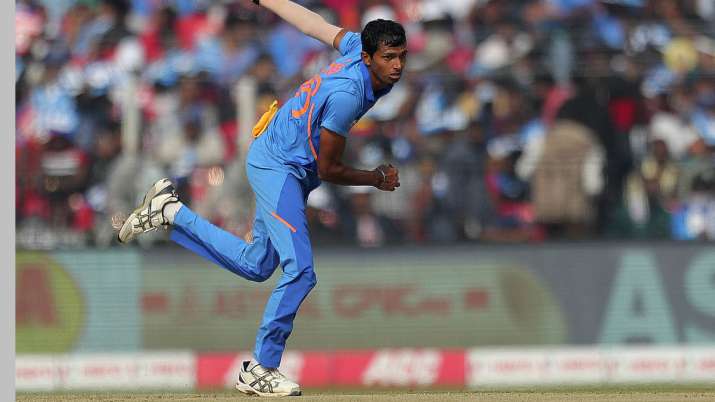 With India 1-0 down in the three-game series against New Zealand, former Indian skipper Kapil Dev wants the management to go with a bowler having wicket-taking abilities in the playing XI. Kapil has backed Navdeep Saini which implies that India would have to replace Shardul Thakur with the youngster for the second ODI on Saturday at the Eden Park in Auckland. 
Kapil reckons that Saini deserves a spot in the team owing to his pace and ability to take wickets. Moreover, he took the example of Jasprit Bumrah and his ability to keep New Zealand batters quite. 
"You need a wicket-taking option. It is important to get Saini in the side not because India have lost the first ODI but he deserves a place in the side because of his pace and wicket-taking abilities. Look at Bumrah, he forces New Zealand to play him watchfully because whenever batsmen try to attack these bowlers can get wickets," Kapil said in an interview with ABP News.  
"Team selection should be never be based on liking or disliking. It should be on what the team requires and which combination can you win you games," Kapil added.
With Bumrah and Mohammed Shami naturally picking themselves for the playing XI, Saini's inclusion means India will have to rest Thakur, the only bowler that can donate a few runs with the bat as well. Hence, it will be a big call for the management - whether to go with a playing XI with six batters and an all-rounder in Ravindra Jadeja while keeping four mainstream bowlers or to add Thakur in the pace lineup and give a depth to team's batting.