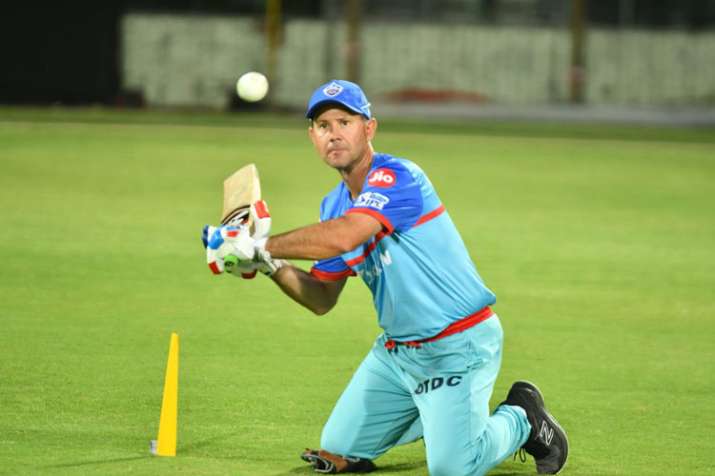 Australian batting legend and the head coach of Delhi Capitals Ricky Ponting feels that Team India selectors have made a wrong choice by leaving young wicketkeeper-batsman Rishabh Pant out of the 15-member squad for the upcoming 2019 World Cup.
Speaking about Pant's disappointment after being left out of the preliminary World Cup squad which was announced earlier this month, Ponting opined that the 21-year-old would have been "absolutely devastating" in English conditions.
"I know how disappointed he was to miss out on the World Cup. In my opinion, as well, I think India made the wrong choice there. I think he would have been absolutely devastating in English conditions through those middle over against spinners," Ponting said while speaking to the official broadcasters.
"Would have loved to see what he could have done in the World Cup. As I said at the time he was left out, he's got the potential to play three or four more World Cups if he keeps himself fit and healthy," Ponting added.
Pant's short but eventful career has been littered with near-misses and the biggest of them of all has to be a knock-out punch delivered by the selection committee that preferred Dinesh Karthik over him in the England bound World Cup squad.
Before the 2017 Champions Trophy in England, Pant was kept on stand-by and once again according to chief selector MSK Prasad, Pant was "almost there".
And after being the first Indian keeper to have scored Test hundreds on English and Australian soil with world record victims Down Under, one can't blame Pant if he feels gutted after being left in the cold for what could have been his biggest test.
Ponting's comments on Pant came after the youngster guided Delhi Capitals to the top of the IPL 2019 points table following a 6-wicket win over Rajasthan Royals on Monday night.
Pant's quickfire cameo (78 unbeaten off 36) along with valuable contributions by openers Shikhar Dhawan (54) and Prithvi Shaw (42) helped Delhi Capitals overhaul Rajasthan Royals' 192-run target with four balls to spare at the Sawai Mansingh Stadium in Jaipur.
Pant, who smashed six boundaries and four sixes, forged a crucial 84-run partnership with Shaw beside anchoring the Delhi innings after two successive blows.
"Someone as explosive as Rishabh likes a bit more pace on the ball. And we saw that tonight. Once he gets those sort of wickets he's lethal. He got a wicket like that in Mumbai and he hit 70-odd off 20-odd balls," Ponting said.
The former Australia captain also praised the other young talents of Delhi Capitals.
"There are some awesome young talents. The average age of group is about 25. Guys like Prithvi and Pant and to an extend Shreyas, they are just kids and to a certain degree, they are learning a bit about the game and bit of themselves.
"Rishabh himself, he is on a different planet. He is an ultra-talented guy. He is a real competitor and a winner. He loves these conditions. Some really good signs there going forward in the tournament," he said.
Pant's talent has never been questioned but he has often been criticised for throwing it away, an aspect of his game he has improved upon but apparently not enough to convince the selectors, at least for the World Cup.