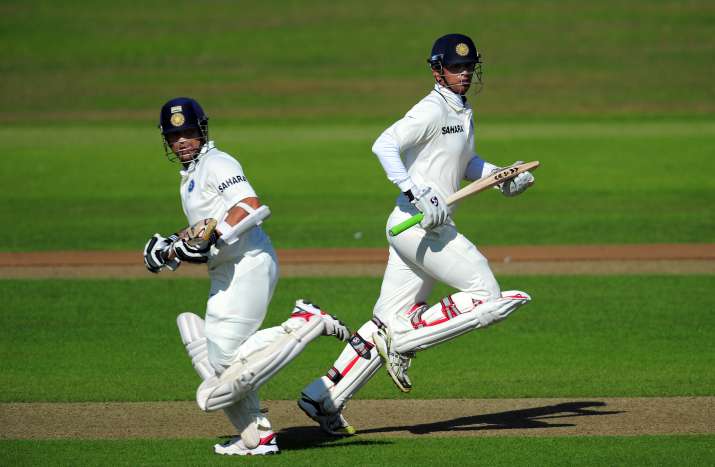 Known as "The Wall" for his absolute grit and determination of putting a heavy price on his wicket, former India captain Rahul Dravid is well known for his amiable behaviour and outlook. Currently, the head coach of India A and Under-19 teams recently revealed a few gold nuggets of information while talking to ESPNcricinfo.
When asked which batsman he admired the most Dravid instantly replied: "Sachin Tendulkar", his long-time friend and former teammate.
It's well known that Sachin and Rahul shared a unique bond both on and off the field during their playing days which continues till date. They forged a number of match-winning partnerships over the years and won the team matches while at it.
In reply to another question regarding which other sports trophy he would have liked to win, he said: "an Olympic Gold medal". Dravid further said that it is a privilege to just take part in the Olympics and that is why it represents the pinnacle of sports greatness.