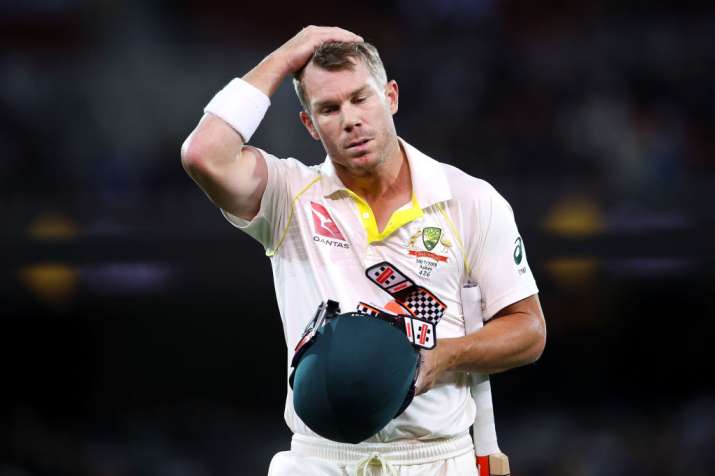 Tainted Australian cricketer, David Warner is all set to begin a new journey with the bat as he will be playing for Sydney's club Randwick Petersham. After the infamous ball-tampering row, the former vice-captain who is currently serving his one year ban will finally get a taste of some action soon enough.
Confirming the news, club president and former fast bowler Mike Whitney said that the tainted opener has made himself available for at least first three matches of the club in the Sydney Premier Cricket season.
"We're delighted to have him. He's one of the best players Australia has had since World War Two. He's been speaking to one of our club officials and he has committed to the first three or four rounds of the season. Why it is only three or four rounds at this stage, I don't know," Whitney told cricket.com.au.
Besides committing himself for the start of the season, Whitney would also be engaged in pre-season training with the club's youngsters.
"Everyone is excited to have him. He will be great in the changing rooms with younger players," he said.
Earlier this week, Cameron Bancroft, who was handed a nine-month suspension after he was found to tamper with the ball during the third Test of the four-match series against South Africa in March this year, was given the go-ahead to feature in Premier Cricket in Western Australia.
Bancroft was given special dispensation to play for his club side Willetton following an extraordinary meeting of the 16 WA Premier Cricket clubs to discuss the matter.
Besides Bancroft and Warner, former skipper Steve Smith is also serving a one-year ban from both domestic and international cricket for his involvement in the scandal that sent shock waves through the cricket world.
Any Cricket Australia ban is automatically extended to state matches, with the three tainted players could only feature in grade cricket while serving their suspensions.
(With ANI Inputs)