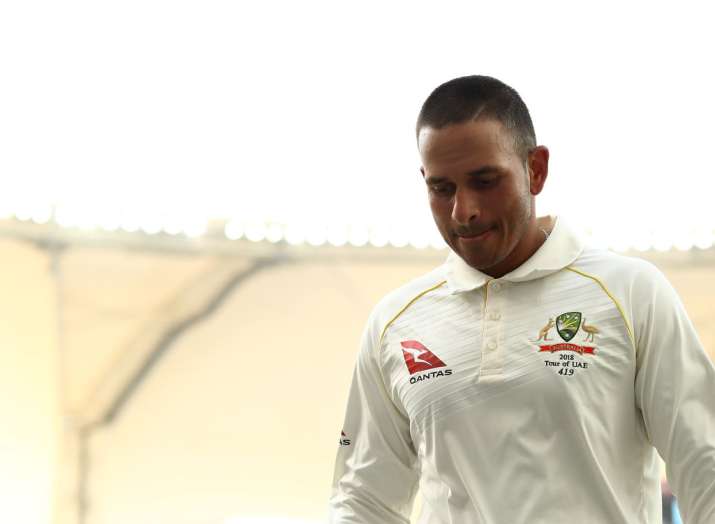 Australia opener Usman Khawaja recently sustained a meniscal tear to his left knee during a warm-up session just before Day 3 of the 2nd Test against Pakistan in UAE and is now likely to miss the four-match Test series when India tour Down Under. 
It is learnt that Khawaja had reinjured the anterior cruciate ligament that was reconstructed in 2014. He is likely to undergo a knee surgery and will consult the doctors once he returns home from UAE.
Khawaja did bat for Australia as the injury was too grave. Australia lost the 2nd Test by a whopping 373 runs and failed to win yet another Test series in Asia. 
The injury comes as a major blow to the national team as they lose another quality player in their team with the India tour just around the corner. 
Reflecting on Khawaja's injury, pacer Peter Siddle said that many of the players were unaware of the incident until they learnt that he would not be out for the day's play.
"Nah we didn't see it, some of the guys might've but I didn't, he hasn't really said too much," Siddle said. "Disappointing for him but he's getting a scan later tonight and they'll send it to the people who need to have a look at it in the next day or so and we'll find out more. At this stage that's all we know. Just fingers crossed for him, hopefully, it comes back positive for him and he can get back out there", ESPNcricinfo quoted Siddle as saying. 
"He's a positive guy, so fingers crossed for him and we get some good news tonight or tomorrow. "
Khawaja played an instrumental role in helping Australia draw the 1st Test against Pakistan as he notched up a brave ton.
Australia are slated to play a three-match T20I series against Pakistan and will then shift focus onto India who will play three T20Is, four Tests and three ODIs respectively.